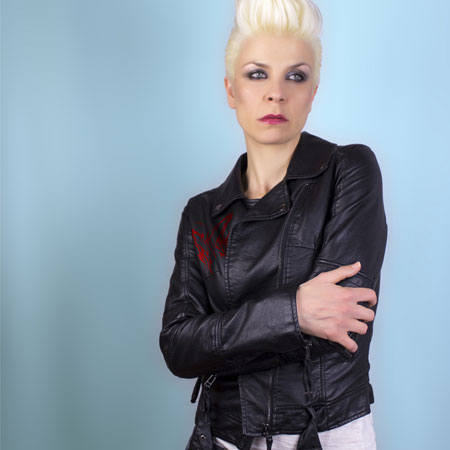 Pink Tribute Show
Pink tribute band fronted by a stunning & uncanny Pink lookalike
Incredible live shows will have you believing they really are Pink!
Can appear in a range of different line-ups to suit all venues & budgets
Perfect for corporate events, festivals, concerts, private parties & more
Based in Italy & available to book to perform at events worldwide
A unique and highly authentic tribute to the one and only Pink, book this incredible Pink tribute band and their electric live performances will have you believing they are the really thing!
Fronted by an uncanny Pink lookalike who has mastered her style, charisma and sound - including her iconic bleached mo-hawk - the band put on a fantastic live show that replicates iconic elements from Pink's 'I'm Not Dead' and 'Funhouse' tours. Performing pitch-perfect renditions of all of Pink's biggest and best hits old and new, including songs likes 'U + Ur Hand', 'Funhouse', 'Get The Party Started' and 'Just Like A Pill' our Pink impersonator and her fantastic band of musicians will impress fans and newcomers to Pink alike.
Comprised of five talented musicians who have performed with artists like Annalisa Scarrone, Umberto Tozzi, Pupo, Toto Cutugno, Francesco Renga, GianniMorandi, Marco Carta, Max Gazzè, Fiordaliso, and Luisa Corna this band know how to captivate their audience!
Whether you're hosting a corporate party that needs some high-energy entertainment to get every one on the dance floor, or in need of a crowd-pleaser for a festival, this band can do it all!
Top Tip
The band is able to perform with a range of different line-ups to suit all venues and budget sizes, from a standard five piece band and vocalist, to a 7 piece with 2 dancers or 9 piece with 2 / 4 dancers and 2 backing vocalists.