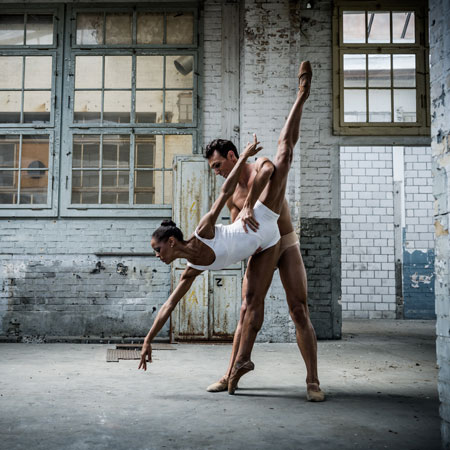 Professional Ballet Duo Zurich
Dynamic ballet duo astounds guests with breath taking performances
Classically trained performers who display grace, elegance and physicality are the ultimate duo for spellbinding entertainment
Two professionals who have collectively received critical acclaim for their performances in the Balanchine repertoire and the Nutcracker
With routines and performances that include neoclassical and contemporary pas de deux's this dynamic duo are perfect for any event
Based in Zurich and available for worldwide bookings
Professional Ballet Duo Zurich PHOTOS
Two classically trained performers who complement each others strengths and talents perfectly showcase stunning displays of elegance, grace, physicality and expression. Professional ballet dancers who are of the highest calibre have come together to create a breath taking ballet duo that is the epitome of elegance and beauty. 
Our female ballerina started her career with the prestigeous New York City Ballet before becoming a principle dancer for the Miami City Ballet where she received critical acclaim for her performances in the Balanchine repertoire. Throughout her incredible career our ballerina has also performed at the renowned Arena di Verona where she portrayed the prima ballerina in the opera Aida as well as touring the world performing in festivals and in companies for directors such as Maurice Bejart. 
In addition to our phenomenal ballerina our male principle has had a wealth of success and experience within his career having developed a prize-winning show that ingeniously fused classical ballet, modern ballet and Bulgarian folklore. Further to this our astounding male ballet dancer trained at Opera na Zamku under director Karol Urbanski, whilst also perfoming the pas de deux of the Arabian dance in The Nutcracker and the Gypsy Princess El Amor Brujo.
Our classically trained ballet dancers have created numerous projects together that are of the highest quality. With no limit to their extensive talents  their desire to stun audiences from all over the globe is contagious and hugely emotive in every performance. 
An expressive duo whose physicality and muscularity resemble pieces of art every time they perform. Our talented ballet duo move with fluidity and grace whilst being sharp, precise and striking creating a highly dynamic and thoroughly entertaining performance, that not only looks visually stunning but which takes you on an emotional journey with their powerful narratives that flow throughout the entire routine. 
Our dancers perform neoclassical and contemporary pas de deux that suit any and every event, whether it be a corporate event, private party, gala dinner, weddings, festival or anything in between! In addition to their contemporary pas de deux our ballet duo offer acts based on Ravel's Bolero and sultry tango routines to provide a well-rounded and versatile performance.
Not only that but our professional ballet dancers also offer an Arabian them; the Scheherazade pas de deux,  that features gorgeously rich and vibrant costumes that create an unforgettable experience for all audiences. 
Top Tip:
Our ballet dancers can customise their astounding costumes to suit your event perfectly, creating a full production that is highly professional.
To book our talented professional ballet duo or for more information, contact our Entertainment Specialists.