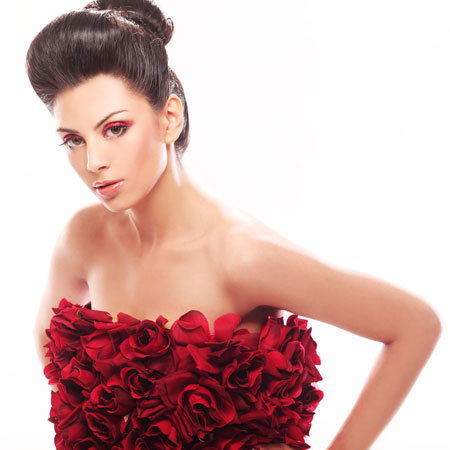 Professional Make Up Artist UAE
Fantastic event service will take care of all your hair and beauty needs
Professional MUA can offer incredible tailored looks, makeup lessons, and workshops
Highly trained makeup artist equipped with all the latest products and techniques
Ideal for weddings, corporate functions, photoshoots, gala dinners, ceremonies, etc.
Stylist available to hire for events in Dubai and across the UAE
Professional Make Up Artist UAE PHOTOS
Certain to make your event an unforgettable occasion, our professional makeup artist brings artistic flair and a genuine passion for makeup to every situation, and is equipped with all the very latest techniques to ensure that you receive an exceptional event service. A highly talented stylist who is focused on enhancing the natural beauty of every subject, our accomplished MUA will make a real difference to your special occasion, and can even offer interactive entertainment in the form of makeup lessons and workshops.
An experienced and versatile artist, our MUA is certified from London's acclaimed Academy of Freelance Make Up and has been mentored by many of the most inspiring people in fashion, bringing a wealth of knowledge and inspiration to every makeover, consultancy, photoshoot and more. Creating naturally flawless skin and a long-lasting, wearable look that is exactly tailored to your individual preferences, this expert stylist provides a range of beauty-related event services that will effortlessly bring out your best features and add to your appearance.
Amongst the makeup services that she can offer are:
Bridal Makeup - Creating a long-lasting, high-definition, radiant bridal look using only premium brands, our makeup artist will provide you with your desired look for the most important day of your life.
Beauty Consultancy - Our makeup expert can provide and manage professional hair and makeup teams for large-scale corporate productions.
Photoshoots - Using specialised makeup for HD photography and film, our stylist will use high-end products and advanced application techniques to produce a look that translates well on screen, resulting in minimised flaws and less work required in the editing stages.
Makeup Demonstrations - This professional MUA can offer one-on-one lessons and group workshops for all skill levels to help make the world of difference to your personal beauty and style.
Ideal for weddings, corporate events, photoshoots, private parties, ceremonies, gala dinners, exhibitions and more, our makeup professional is available to book for events in Dubai and throughout the UAE.
As global entertainment specialists, at Scarlett Entertainment we can offer a whole range of incredible acts and services for private and corporate events around the world. For more information about the artists we can provide, contact our dedicated team of co-ordinators today.