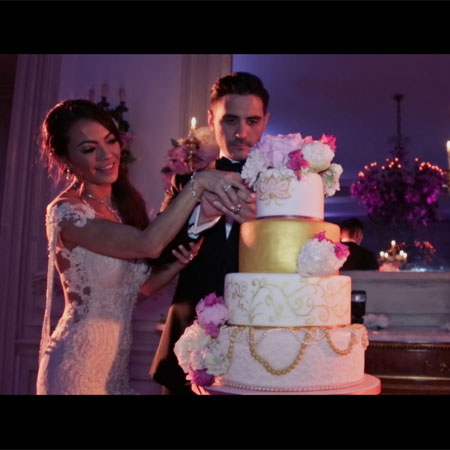 Professional Videographer Paris
Fantastic videographer will capture the most beautiful moments of your wedding or event
National Wedding Awards named him amongst the best videographers in the North of France
Named as one of the top 10 videographers in Paris according to Zankyou
Previous clients include: TF1, Etam, Louis Vuitton, Tour Eiffel and Alain Figaret
Based in Paris and available to book for events worldwide
Professional Videographer Paris PHOTOS
If you're looking for an award winning videographer based in Paris, you need look no further. This professional videographer and photographer is renowned for his impressive compositions, ability to capture the special moments of each event  and his warm personality. He's so professional that you'll forget that he's even present at your event, allowing you and your guests to relax and act naturally. 
Chosen by Zankyou as one of the Top 10 Videographers in Paris, and named by the National Wedding Awards as begin amongst the Best Videographers in the North of France, you can rest assured that you event or occasion is in safe hands with our Parisian videographer. 
His passion for capture all of the most beautiful and inmate moments for an event and piecing them together in a beautifully flowing video is what makes him such a favourite with wedding couples especially, but also corporate clients and fashion events. Through each video he tells a personal story that can be cherished by the client and their guests for the rest of time. 
Using all of the latest technology including high-quality professional cameras, drones, cranes and trundles he and his team will be able to effortlessly capture every moment from every angle - creating a complete picture of your event. 
Having previously worked as an event videographer and event photographer for Etam, TF1, Louis Vuitton, Tour Eiffel and Alain Figaret, as well as a wedding videographer and photographer for countless couples marrying in Paris and further afield - he is an experienced professional. 
The preferred videographer for Parisian palaces like the Shangri-La and Georges V, and for castles and wedding planners across France, he is the perfect professional videographer for your event. 
Get in contact with our experienced Entertainment Coordinators to find out more about booking our Parisian Videographer for your event.