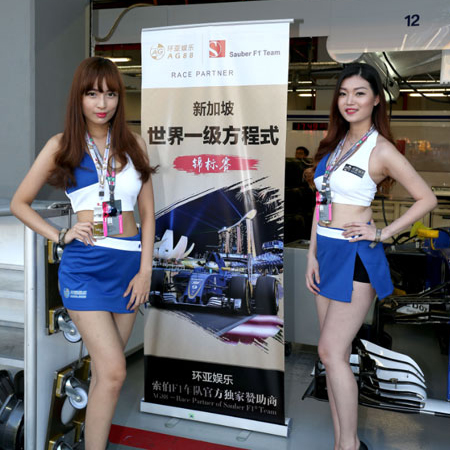 Singapore Hosts And Hostess
Exceptional choice of event hosts and hostesses
Multilingual staff speaking English, Malay, Mandarin and more
Professional, adaptable and customisable
Available for conferences, exhibitions, parties and much more
Based in and bookable for events all across Singapore
Look no further if you require hugely talented, professional, adaptable and customisable event hosts or male and female hosts and hostesses. Scarlett Entertainment is able to offer some of Singapore's finest, and there is no event they cannot cater for, no event too small or too big.
The Singapore hosts and hostess all speak English and Mandarin Chinese. On request, other event hosts are available who speak Bahasa Indonesia, Bahasa Malay, Cantonese, basic Japanese and Korean too. Each one of the male and female hosts has a particular skill or area of expertise which can be coordinated to accommodate your event type and guarantee the best possible outcome and experience for all parties involved.
Our Singapore hosts and hostess are professionally trained staff able to engage with clients, represent brands or products and really help maximise your business or corporate event potential. They are extremely versatile and adaptable. Specific branded clothing can be worn and product knowledge can be learnt. They will become perfect business representatives for the duration of your event.
The sought after event hosts are booked for 300 to 800 events every year for exhibitions, conferences, dinner parties, brand activations, marketing promotions, mascots, drama productions, commercials, photo shoots, event hosting, F1 grid girls, fashion shows, bikini girls and much more.  
Contact us if you are holding a corporate event in Singapore and require the help of talented male and female hosts. We will help find the perfect events hosts for you and make your event a success.