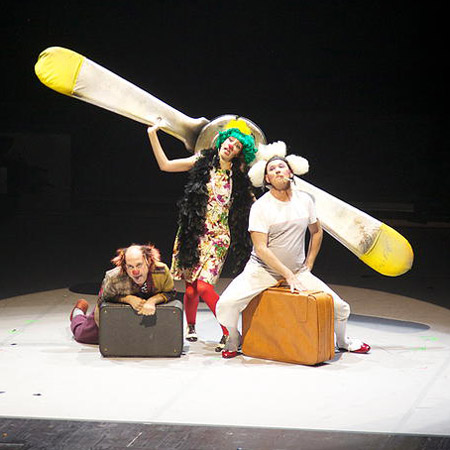 Spanish Clown Show
Brilliant clowns will delight guests of young and old at your event
Versatile performers can adapt their acts to any occasion
Create great atmosphere of fun, humour and energy
Ideal for corporate functions, family events, festivals, etc.
Based in Madrid and available to perform at events worldwide
Spanish Clown Show PHOTOS
Experienced and versatile entertainers, these fantastic clowns are guaranteed to put on a quality show which will have your guests in stitches as they perform an array of brilliant sketches that each tell a hilarious story.
Adept at a range of circus skills and mime, this talented trio of clowns deliver a first rate performance every time they take to the stage, and can adapt existing acts or create new ones to suit your requirements, theme, and audience.
Bringing humour, joyfulness, and positive energy to every occasion, these clowns will provide you with the ideal entertainment. Perfect for corporate functions, family events, festivals and more, enquire today about bringing this hilarious trio to your event.