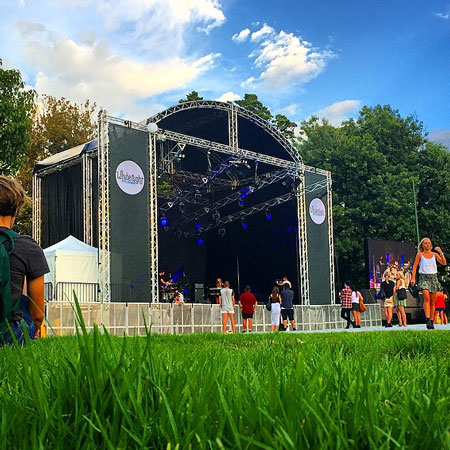 Staging Hire Australia
Highly professional stage hire company that caters for all needs
Takes the stress out of worrying about your staging needs and set up
From catwalks to ted talks, music shows to product shows
They have worked with clients putting on some of Melbourne's biggest events
Based in Victoria and available for events all over Australia
Staging Hire Australia PHOTOS
Staging Hire Australia offers everything you need for your event. Being one of the largest stockists of stage equipment in Melbourne means they are able to cater for any event of any size. From small business presentations to music festivals, product launches to weddings this stage hire company have got you covered. The highly trained professional team are always on time and will do all the setting up for you. You will never have to stress about it arriving and being set up on time. 
No matter how big or small the event, Staging Hire Australia honestly have everything you could ever need. From small podiums for public speakers, catwalks for fashion shows, enormous stages for outdoor music festivals and pop up or mobile stages built into trailers for rapid set up. The ease and versatility of this stage hire company means you can chose one off pieces of stage equipment like a podium or full stage hire packages with staging, truss roof, raised seating, stairs and more.
Here are a few examples of the full stage hire and stage equipment they can supply for various event types. Please note that this isn't everything they offer and what it listed doesn't have to be used for that particular type of event. 
Fashion Shows:
• Cat Walks
• Runways
• Tiered Seating
Corporate, Marketing & Branding:
• Vehicle Displays
• Media Launches
• Public Activations
• Lectern stages
• Conference with lectern
Music Events:
• Live Music Stages
• Drum Risers
• DJ Stages
• Podiums
• Outdoor Concert Stages
• Christmas Carols Stages
• Truss stage roofs
• Mobile stage
Wedding Stage Hire:
• Outdoor Services
• Reception Band Staging
• Raised wedding Party Seating
This very professional staging hire company understand the importance of having the right stage equipment, indoor or outdoor, it being delivered and set up on time with minimal interference to your event. All their services are customisable and they will work to provide exactly what you need to make your event a success. 
Booking Tips:
Stages for all events, indoors or outdoors
Mobile stages available for quick set up
Always arrive and set up on time
Can advise on what you might need
Company also offers AV hire and lighting hire
If you're booking an event, or several, in Australia and require staging then contact us today to hire this very reliable stage hire company's services.