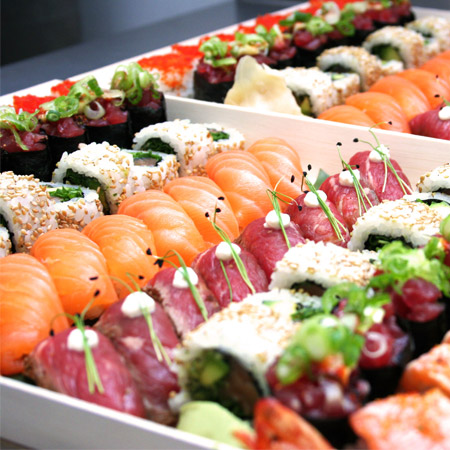 Sumptuous Sushi
Sumptuous Sushi, event catering service create a beautiful spread of intricate pieces of sushi & sashimi
Offer your guests the unique opportunity to watch sushi being freshly made by our expert chefs, perfect for your tailored event
Enjoy the theatre of our talented chefs preparing fresh sushi rolls. Additionally we can organise sushi lessons at a venue of your choice
Treat your guests to a live Sushi making demonstration & interactive talk, the ideal solution for your customised entertainment
Conceptual catering solution to wow your crowd, delicious sushi rolls that are meticulously displayed & ready to serve
Hire our exclusive event catering service, delivering handmade intricate sushi rolls for an unforgettable tailored event. Our freshly made Sushi and sashimi offer the perfect conceptual catering solution ideal for your customised entertainment. 
Our sushi chefs can cater for parties of all sizes and will wok to your specific timings to ensure that the sushi bar is looking plentiful throughout your event, also that none of your guests go hungry! We are also happy to work with you on a bespoke selection to suit all tastes and dietary requirements. 
Sumptuous Sushi, event catering service create a beautiful spread of intricate pieces of sushi and sashimi, ideal for major product launches, corporate events and private parties. 
We can also offer your guests the unique opportunity to watch sushi being freshly made by our expert chefs, the perfect accompaniment for your tailored event. Wow your crowd by inviting them to enjoy the theatre of our talented chefs, preparing fresh sushi rolls, a live demonstration like no other, complete with an interactive talk presents the ideal solution for your customised entertainment. 
Additionally, we can organise sushi lessons at a venue of your choice, bringing an element of creativity and craftsmanship to your corporate group entertainment. 
We offer our entire conceptual catering solution to leave a lasting impression on your guests, setting your event apart with delicious sushi rolls that are not only a taste sensation but also aesthetically beautiful, meticulously displayed and ready to serve. 
We offer a completely customisable service for your tailored event with the attention to detail from the catering team being second to none, happily accommodating requests for canapés, mixologists and a full champagne and cocktail bar if requested. 
Sumptuous Sushi boasts a first class reputation and is found exclusively at private events. For sushi connoisseurs, we offer the opportunity to choose from the finest selection of rolls, nigiri and sashimi. 
Practical tips 
Minimum persons - 10
Maximum persons - 1000
Customisation available on request
Canapés, mixologists & champagne & cocktail bar available on request. 
We can provide the following:
Behind the scenes chef
Waiting staff circulating sushi & drinks
Signature sushi bar with a chef out front
Simple delivery of sushi platters
Delivery of sushi in gastro trays
Tables, cloths, glasses, plates also inclusive 
Contact us at Scarlett today to talk about booking Sumptuous Sushi for your corporate team day or personalised event.
IDEA ARTICLES RELATED TO Sumptuous Sushi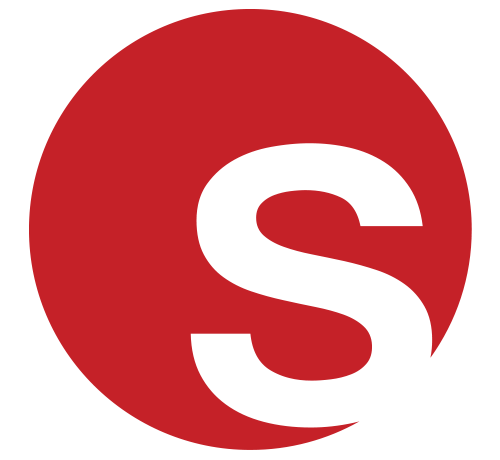 Creative Event Suppliers: Unique Food, Drink and Decor Ideas
Creative Event Suppliers: Unique Food, Drink and Decor Ideas
Juliana Rodriguez
|
28/05/2019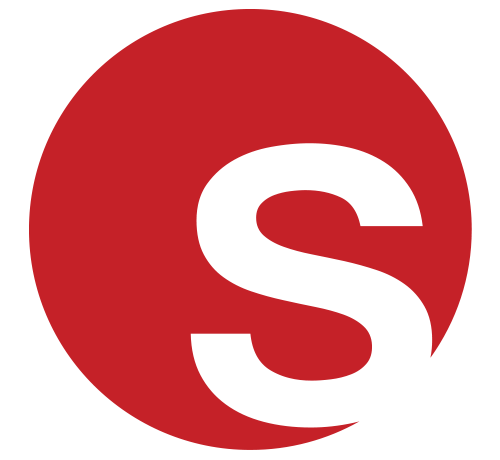 Foodie Entertainment Inspired by the GBBO
Foodie Entertainment Inspired by the GBBO
Grace Henley
|
24/08/2016