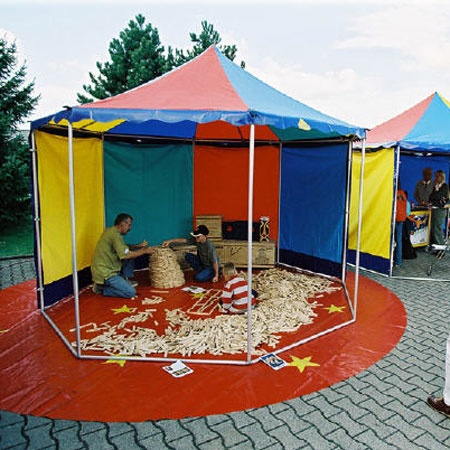 Tent Hire Germany
Choose from an extensive range of tents for hire whether it be event tents, circus tents or tents to shelter your guests from the sun, wind and rain
An instant outdoor attraction that is great for food stalls, markets, trade shows and any outdoor occasion
Perfect when combined with event activities and food booths
Tent hire available for both indoor and outdoor events
Based in Augustdorf Germany and available throughout Germany and Austria
Choose from an array of tents for hire throughout Germany and Austria with our extensive tent hire range. With event tents, circus tents and many more our tents and shelters can add another dynamic to any occasion whether it be as an indoor or outdoor attraction.
The possibilities of what you can use our tents for are endless due to the range of different styles, shapes and designs. We have tents for hire for trade shows, county fates, expos, indoor events, outdoor attractions, food booths and many more.
In addition to providing an outdoor attraction our tents for hire can also be used to shelter your guests from the sun, wind and rain. Not only that but our domes and tents can also be branded to really make your company stand out.
Choose from the following tents for your event:
Party Dome
- Space required: diameter: 10m, base area: 50m²
- Electricity: 1x 230V/16A
- Inflatable dome can be closed by side parts
- Dome can be branded 
Circus Tent
- Space required: diameter: 6m, height: 4m, base area: 30m²
Circus Tent XXL
- Space required: diameter: 8m, height: 6m, base area: 50m²
Circus Pavilion 
- Space required: diameter: 3m, height: 3m, base area: 12m²
- Can be closed partly or completely
Folded Pavilion
- Space required: 3m x 3m x 3m (LxWxH), height: to 1.9m
- Available with or without side parts
Event Pavilion
- Space required: 6m x 2m x 4m
- Impervious for sunlight 
To hire one of our tents or for more information, contact our Entertainment Specialists.