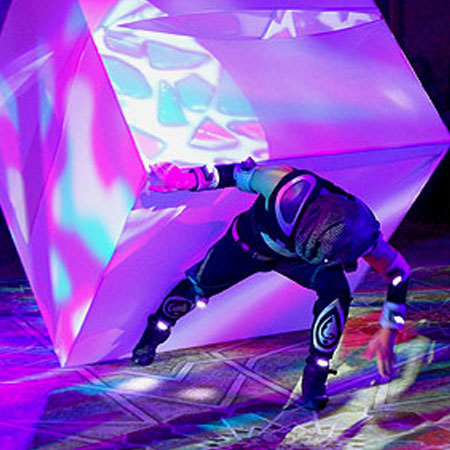 The Lighting Cube Show
Music & light effects, moving silouettes, projections & modern juggle art
Incorporate your company logo or slogan into a customised or existing show
Ideal for corporate events, product launches & exhibition entertainment
Previous clients inc IBM, Emirates, Vodafone, Audi, HP, Blackberry
Based in Germany and available for events worldwide
The Lighting Cube Show PHOTOS
Acrobatically skills personify with modern art, LED lights and mystic siluettes offers the new dimension of presenting entertainment, which is adaptable to the single client!
The LIGHTING CUBE SHOW presents a new era of acts on the basis of different parts - MUSIC & LIGHT EFFECTS, MOVING SILOUETTES, PROJECTIONS and MODERN JUGGLE ART - in combination!
Mystical creations designed by forms in the elastic inner part of the cube shows a timeless performance, accented by the unique outfit with his LEDlights. And by impressive velocity the silver cube projects oratorically figures in the air, which shows the visual view of the artistic skills.
This cube act performance is very suitable for corporate events any kinds, stages, fairs and can be even considered for a living decoration as advertising projection plate for company logos, photos and videos as well!
The performance duration time is approximately 6 1/2 minutes.
PRESENTATION & EVENT IDEAS
Easy representation of brands and logos up to 1.50m (each side) square size as eye catcher before and during the show by:
LIGHT & LASER projection
VIDEO projection
Pictures, PowerPoints and video clips meet the new dimension of projection walls set as higlight and in combination with the life performance on stage!
CTP AWARDS 2010 - GALA DINNER - LONDON / ENGLAND
MARIA GALLAND PARIS ROAD SHOW - GERMANY / AUSTRIA
IAL - GALA DINNER - DUBAI / UAE
INDIAN WEDDING (GOLD) - DUBAI / UAE
LASER PROJECTION
NBO (NATIONAL BANK OMAN) - GALA - MUSCAT /OMAN
NANOTEK - PRODUCT LAUNCH - CAIRO / EGYPT
REMOVAL STICKER
SUPER AWARD - TV SHOW (LIVE) - ABU DHABI / UAE
BLACKBERRY - PRODUCT LAUNCH - MUSCAT / OMAN
INTERALPIN - EXHIBITION - INNSBRUCK /AUSTRIA
LIGHT PROJECTION
HP - AWARD GALA DINNER - VIENNA / AUSTRIA
ACTEBIS PEACOCK - EXHIBITION - GERMANY
IBM - GALA DINNER - DUBAI / UAE
EMAL PHASE ONE - PRODUCT LAUNCH - ABU DHABI /UAE
FRAUENHOFER ISTITUTE - CONFERENCE - GERMANY
EMIRATES PHOTOGRAPHY COMPETITIONS - ABU DHABI /UAE
VODAFONE - EXHIBITION - CAIRO /EGYPT
AUDI GALA DINNER - GERMANY
RAIFFAISEN WIRTSCHAFTSFORUM - COPENHAGEN /DK
Idea Articles Related To The Lighting Cube Show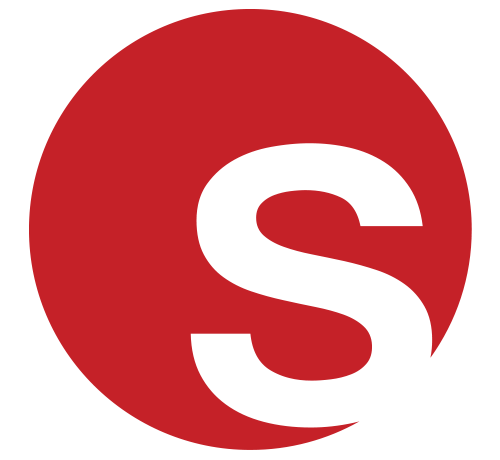 Branded Entertainment Vs Advertainment: How to Display Your Logo at Events with Entertainment
Branded Entertainment Vs Advertainment: How to Display Your Logo at Events with Entertainment
Juliana Rodriguez
|
14/02/2020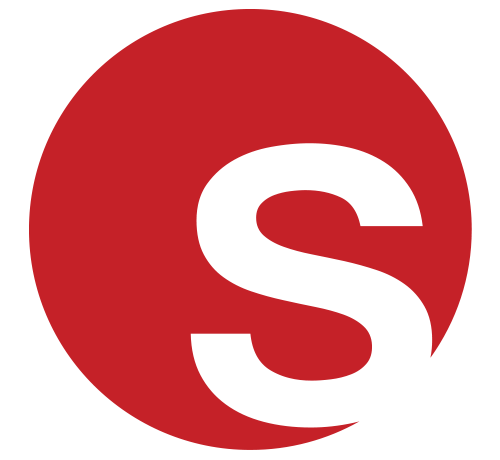 The Greatest Show On Earth 250 Years Of The Circus
The Greatest Show On Earth 250 Years Of The Circus
Grace Henley
|
23/04/2018