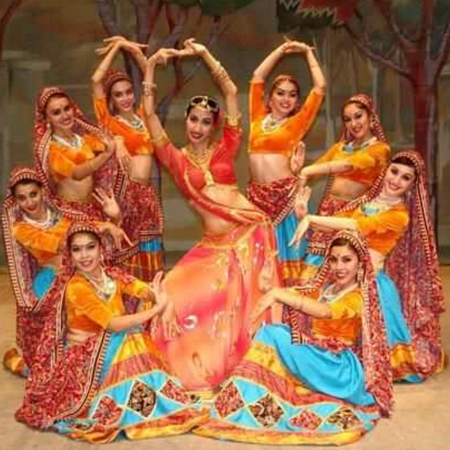 Uzbek Dancer
Fantastic Uzbek dancer will captivate audiences with her vibrant and traditional dance act
Uzbek dance act evokes an oriental fairy tale with its exotic choreography and fabulous national costumes
Our act produces graceful and alluring performances in a range of styles including Arabic belly dancing, Spanish flamenco, ballet and more
Oriental dance show has been performed all over the world and amazed world leaders including the presidents of France, Japan and Russia
Magnificent dance show available for performances worldwide
Book this fantastic Uzbek dancer and treat your guests to a fantastic and unique dance show with a rich cultural history. Our magnificent Uzbek dance act brings the authentic style and vibrant dance choreography of Uzbekistan to the world, and our top class dancer is guaranteed to impress audiences anywhere. This oriental dance show combines a huge range of dance styles into a graceful and exotic spectacle that can include everything from traditional folk dancing and belly dancing to ballet and western contemporary dance.
Guests will be enchanted by our cultural dancer and her glamorous costumes and silky smooth dance moves. Book this fantastic dance show and give your guests a traditional and visually stunning show unlike anything they've ever seen.
This fantastic oriental dance show introduces audiences to the colourful and historic world of Uzbek dance, a classical dance style that evokes the mood of an oriental fairy tale with its enchanting choreography and historic national costumes. Our Uzbek dancer is highly trained in all forms of dance and her dance show combines alluring belly dancing, exotic Spanish dance moves and graceful ballet into a show that will resonate with audiences around the world.
Our acclaimed Uzbek dance act has been performed all over the world at some of the most prestigious venues and theatres around. As part of the national dance group for Uzbekistan our cultural dancer has performed for world leaders including the presidents of Japan, France and Russia.
This fantastic dance show also won awards at the International Summer Festival in South Korea as well as performing to rave reviews in Qatar, Indonesia, China, Turkey and many more countries around the world. This Uzbek dance act is a charming and delightful performance that's perfect for weddings, stage shows, festivals and corporate entertainment.
Scarlett Entertainment features a fantastic range of traditional dancers from around the world.
Contact our team to arrange booking our Uzbek dancer or another brilliant act.