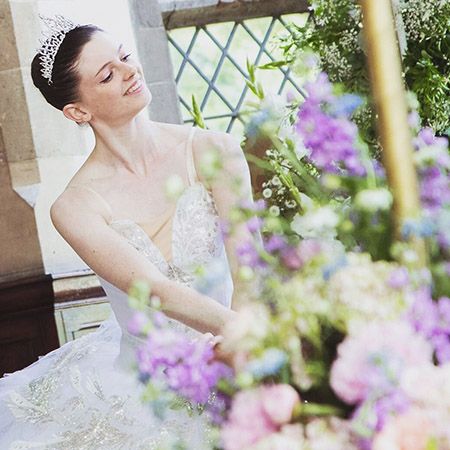 Wedding Ballerinas
Ballet dancers join the bride and groom for an unforgettable first dance
Able to choreograph to your choice of music
Beautiful spectacle as dancers weave among your guests distributing roses
Dancers continue to freestyle and roam the room
Will meet and greet your guests while dancing as well as pose for photos
Wedding Ballerinas VIDEOS
Wedding Ballerinas PHOTOS
Offering a truly unique and innovative way to make your wedding day even more memorable than it was already going to be, this ballet ensemble create beautiful dances for their clients. Performing a ballet stage show to a piece of music of your choice and dressed in beautiful costumes and tutus, the ballet dancers then give the dance floor over to the bridge and groom for their first dance. As a memorable and graceful wedding act, this ballet show will impress guests and create the perfect atmsophere for the wedding breakfast.
After accompanying the bridge and groom briefly and enhancing the beauty of the first dance, the balleret dancers move off to dance among your guests, distributing roses and elevating the romance in the room to new heights. The roaming is offered in three 15-minute slots and can be tailored around the plans you have for seating, dinner, speeches and your first dance. After mixing and mingling with guests, the wedding dancers are also able to create tableaus for guests and the wedding couple to pose with. 
With customisation options available, such as tailoring their costumes to the colour-scheme of the wedding, choreographing their stage show to the couple's choice of music and offering to roam the tables the room meeting and greeting guests, the ballet ensemble can help you to create the wedding of your dreams. Both the roaming option and the ballet stage show are available as stand alone options, and the number of ballerinas is customisable from two to eight. 
With the ability to choose as many ballerinas as you would like, you can create a stunning visual spectacle to compliment your venue, your choice of dress, your choice of music and the overall idea you have been developing for the most special day of your life. This wedding act offer performances that will ensure your guests remember your wedding for the rest of their lives.
To book the this ballet stage show for your wedding, please don't hesitate to contact one of our specialist entertainment advisors today.
Asics
Brockett Hall
Chivas Whisky
Clerkenwell Design Week
EMI
Globe Brand
Grosvenor House
Hot or Not App
Island Records
Kensington Roof Gardens
Le Meriden Piccadilly
Officers Mess Association
Prince of Brunei
Rocket Music
Sheraton Park lane Hotel
AG Jeans
Box Fresh
Camilla Al Fayed
City AM Awards
Diesel
Four Seasons Hotel Hampshire
Great Foresters Hotel
Hilton London Metropole
Ideal Home Show
Jermirah Carlton Hotel
Landmark Hotel. London
New World Resources
Park Lane Hilton
Remedy Productions
Saville Club
Sony Music
Amba Hotel
" Thank you so much for your beautiful contribution to our show in Barcelona. For me in person your performance was the absolute highlight of the evening. It was touching and looked stunning. "

Syndicate Events
" Wedding Ballerinas you are amazing - talent personified, beguiling and able deliver a truly unique, dramatic and diverse set of dance performances for any occasion! I wouldn't hesitate to hire them again, a top notch and wonderfully memorable addition to our event. "

Matador Pictures
" Wedding Ballerinas seamlessly weaved their magic across my guests, leaving them enthralled with their dance routines. Their versatility and can-do approach made this special birthday dinner sparkle. "

Regentcap
" The Wedding Ballerinas' performance with the philharmonic orchestra was amazing! They were lovely to work with. Our favourite part from the festival was the addition of the ballet dancers to the finalé. It looked beautiful and a lot of people got very emotional. "

Bismillah – Under The Stars