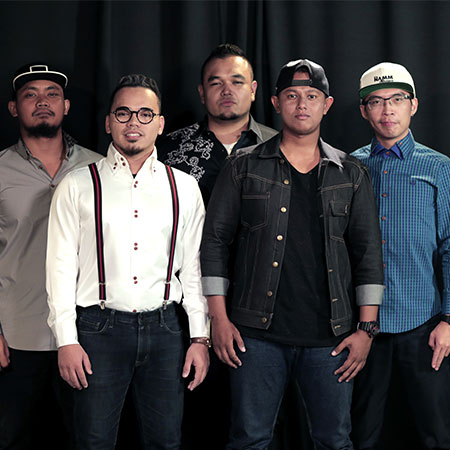 A Cappella Group Malaysia
Multiracial a cappella quintet can sing in English, Malay, Chinese, Hindi, Korean, Japanese, etc.
Catchy a cappella medleys have gone viral and have turned them into Youtube sensations
Repertoire includes international and Malay hits, Christmas songs, traditional tunes and also their own compositions
Have performed at several festivals, corporate events, wedding ceremonies, receptions, etc.
This A Cappella Group Malaysia is available for international bookings
A Cappella Group Malaysia VIDEOS
A Cappella Group Malaysia PHOTOS
Delight audiences at your event or party with catchy medleys and catchy melodies by booking this A Cappella Group from Malaysia, the perfect live music entertainment option for a variety of occasions including corporate events, galas, opening ceremonies, Christmas parties, and many more.
This a cappella quintet is a multicultural and multiracial formation that has gained great popularity in Asia in general and in Malaysia in particular as some of their a cappella medleys have gone viral. Our Malaysian a cappella singers joined forces and founded this quintet because they have one big passion in common: sing in perfect pitch!
The group consists of two lead singers (a baritone and a tenor), a basisst/arranger, a second tenor and a producer and beatboxer. The group has Malay, Sabahan and Chinese members. Their goal is to help listeners embrace cultural diversity by singing in various languages including English, Malay, Chinese, Hindi, Korean, Japanese, and many more. Our cappella singers also aim to spread the message of unity and harmony.
From festivals to corporate events, this Malaysian a cappella quintet has captivated audiences all over the country with their a cappella meldeys and covers of Malay hits, Christmas songs, etc. They have also started working on their own compositions and can delight listeners of all sorts regardless of age and taste. Whatever the occasion, they can adapt their repertoire to suit your event's needs. They can even wear traditional outfits for cultural events or Chinese New Year's celebrations, as you can see in the pictures above.
At Scarlett Entertainment we pride ourselves on providing high-end Live Music Entertainment for events and occasions all over the world.
To book this sensational A Cappella Group from Malaysia, don't hesitate to get in touch with us today and make an enquiry. Our in-house team of Entertainment Specialists will be more than happy to provide further details on this a cappella quintet and assist you in the booking process.
Anugerah Juara Lagu with Elizabeth Tan@ Dewan Merdeka PWTC
Astro Oasis's #salamRamadanAlMubarak @ Kraf Kompleks Negara
CO3 Social Office Launching Ceremony @ Nexus Bangsar South
EraFM Digital Muzik Award @ MaTiC
IUKL INTERFAKULTY Concert @ Infrastructure University Kuala Lumpur
KLCC New Year Eve Countdown with Adibah Noor @ Esplanade Main Stage KLCC
Konsert Capital Playground with Joe Flizzow @ Neo Cyber Cyberjaya
Launching Ceremony @ Seremban Gateway Centrepoint
MAHA @ Putrajaya International Convention Centre
MaGIC : SEHATI @ Zebra Square
Medini Live @ Mall Of Medini (Legoland) Iskandar Johor.
Merdeka Countdown Stage with Adibah Noor @ Esplanade Main Stage KLCC
Opening for Nivea Tripleshield Challenge @ Sunway Pyramid
Program Majlis Tilawah Peringkat Agensi with JAKIM & TV Alhijrah @ Pusat Pentadbiran Putrajaya
Rice Bowl Startup Awards @ Prince Court KL
Setia Lanterns of Spring by SP SETIA BERHAD @ Setia SPICE Penang
WomenGirls Campaign Launch @ Mydin Subang
World Vision 30 Hours Famine @ Stadium Melawati Shah Alam
Aid for Syria with Aman Palestine @ The Loaf Sogo KL
Butterfly Youth Contest Campaign @ St. Giles KL
Earth Hour @ Nottingham University
From Street to Succeed @ KBS (Mount Kiara)– Indie Fest 2014 @ Dataran Underground (Stadium Merdeka
Kakiseni's The Other Fest @ Ipoh Old Town
Kuala Lumpur Eco Film Festival @ Publika
Mall Of Medini (Legoland) Iskarnival @ Iskandar Johor
Press Conference TedxPetalingStreet @ Wolo Hotel KL
Special Guest Appearance @ ASTRO Star Quest 新秀大賽
TEDxPetalingStreet Speaker @ Wisma MCA
Wonda Coffee A Cappella theme song @ Era FM Astro
YouthLive @ The Strand Kota Damansara
CORPORATE DINNERS
Black Tie Asia Events Annual Dinner 2017 @ Metal Bees
CHANEL Malaysia Appreciation Dinner @ DoubleTree Hilton KL
GPL Group Annual Dinner @ The Majestic KL
Garena Malaysia Annual Dinner @ The Gardens
ICON Magazine Exclusive CNY Dinner @ Sunway Putra Hotel
Lein Hing Holdings Sdn. Bhd. Annual Dinner 2016 @ One World Hotel
MDEC (Malaysia Digital Economy Corporation) Gala Night @ Pullman Hotel Putrajaya.
Maserati Urban Night @ BLVD House Naza Tower KLCC
Nicky Chen & Partners Private Event 2016 @ WEIL Hotel Ipoh
NuYou Trendsetter Party with h&m French Connection Malaysia (FCUK) @ Starhill Gallery
The Association Of Professional Accounting Students (APAcS) Annual Gala Dinner : Glorifying Stars @ Grand BlueWave Hotel Raya Appreciation Dinner @ Double Tree by Hilton
Wisun & Christine Anniversary Dinner @ Cheteau Bukit Tinggi with Dennis Lau
43th Anniversary of Klang Music Festival @ Hokkien Association Klang
Anugerah Kaseh Tribute P. Ramlee @ Auditorium Perdana
Ayda Jebat Raya Open House @ Avenue K Rooftop
Concert iCeps12 with Faizal Tahir @ USIM
HTKZ EVO @ Sultan Idris Education University
Innisfree 2nd Anniversary @ Royale Chulan Damansara Ice Rink
Konsert 3 Kejora Bersatu with TheBrothers Hijjaz & Rabbani @ Istana Budaya
Konvokesyen Perdana IPMA @ Putrajaya International Convention Centre
Launching of D'Rapport Sales Gallery @ D'Rapport Auditorium Jln Ampang
MBI International : 7 Wonders @ Genting Arena Of Stars
Malam Kebudayaan 1 Malaysia @ The National University Of Malaysia
Mercedes Benz CNY Openhaus @ Hap Seng Star Kinrara OpenHaus
Multicultural Festival @ UKM
Panasonic & BOSCH #EV series Launch @ Eastin Hotel KL
RHB New Straits Times National Spell-It-Right Challenge (SIR) @ KL Convention Centre
Seberang Perai Fiesta with CM Lim Guan Eng @ Penang
ValueCap Aidilfitri Open House @ KL Golf & Country Club
World Syria Hour Aman Palestine @ TMCC
Year End Countdown Stage with Suki Low @ The Curve IKEA
CAMPAIGNS / PARTIES
A Cappella Night @ PJ Live Arts Theater
All In Cultural Night @ UTAR Kampar
Christmas Weekly Campaign @ The Gardens
Festival Belia Kakiseni @ Putrajaya
Kakiseni International Arts Festival @ Pavilion
Karnival Genexter @ Putrajaya
Larian Hari Malaysia @ Putrajaya
MyLink Festival @ TTC Kuala Terengganu
SARC & WERDA Open Day @ Saiful Nang Academy
Special Guest Appearance @ Akademi Fantasia 2016
TEDxTaylorsCollege Speaker @ Taylors University
YouTubers Event : Youtube Creator Day Kuala Lumpur @ Pintu Sukahati
Boustead Group & The Curve Tenants Appreciation Luncheon @ Royale Chulan
FRA Events 2016 @ PNB Ilham Resort Port Dickson
Gabungan Bertindak Malaysia's Harmony Night Dinner  @ INTI Nilai
Great Eastern's Grand Awards Night @ Sepang Avani
LUXCHEM Sdn Bhd Appreciation Dinner @ One World Hotel
MBI International – 7 Wonders @ Sunway Pyramid Grand Ballroom
Malaysian Petroleum Club's Secretaries Night with Adibah Noor @ PETRONAS Twin Towers
Maxis Annual Appreciation Dinner @ Vistana Hotel
Nilai Mayang Engineering Sdn Bhd Appreciation Dinner 2017
SIG Annual Dinner 2016 @ St Giles Wenbley Penang
WEIL Group Annual Dinner 2017 @ WEIL Hotel Ipoh
XM.com Gala Dinner 2016 @ Mandarin Oriental KL
ASEAN World Skills @ Putrajaya International Convention Centre
IDEA ARTICLES RELATED TO A Cappella Group Malaysia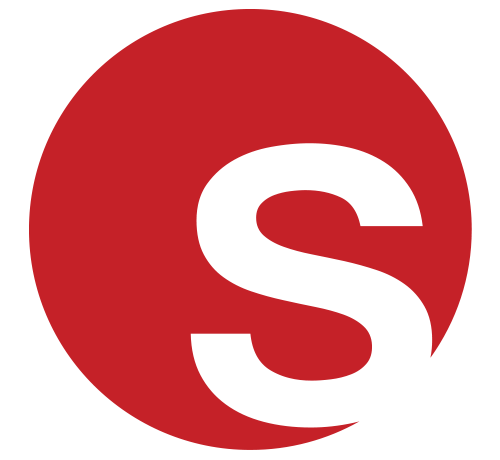 Top UK Bands & Live Music To Book This Summer
Top UK Bands & Live Music Ideas for Summer Events
Grace Henley
|
11/05/2021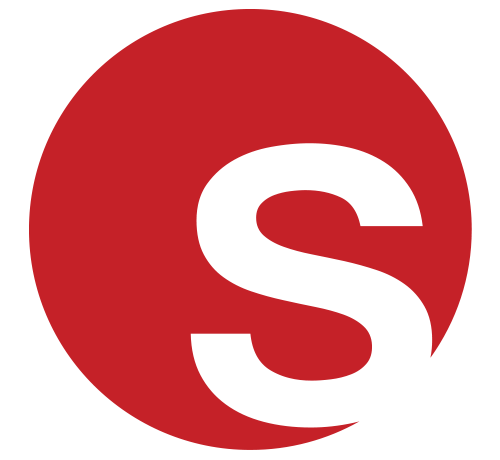 How to Surprise Millennials and Draw Social Influencers to Your Event Using Experiences
How to Surprise Millennials and Draw Social Influencers to Your Event Using Experiences
Grace Henley
|
12/10/2018