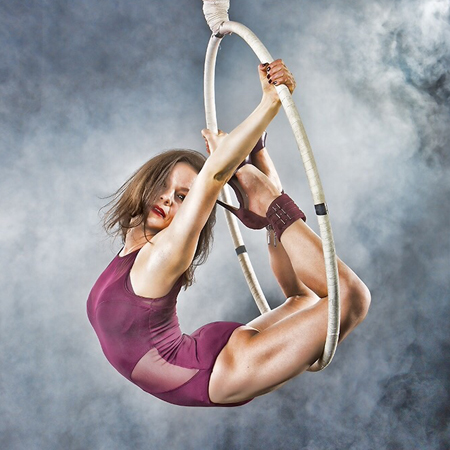 Aerial Acrobat Anna
Demonstrates emotionally and spiritually uplifting performances
Provides dazzling aerial shows with highly professional acrobatic moves
Tailors her performances to create a completely bespoke show!
Leads audiences into a theatrical, elegant and artistic world
Based in Las Vegas and available to perform at events worldwide
Demonstrating emotionally and spiritually uplifting performances, Aerial Acrobat Anna leads audiences into another world, full of elegance grace and theatre.
Specialising in theatrical aerial performances, Anna provides dazzling aerial shows, which combine highly professional acrobatic moves with aerial artistry.
Renowned for thrilling audiences with her high-energy and tightly choreographed aerial acrobat displays, this enchanting performer utilises either an aerial hoop or silks to perform dazzling movements.
With great professionalism she provides an exquisite visual show to create a truly awe-inspiring performance, tailoring her performances to create a completely bespoke, one of a kind show!