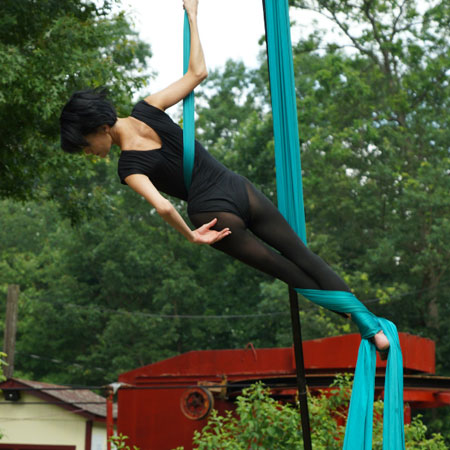 Aerial Performer New York
A truly professional, unique and captivating female aerialist
Offers a truly mesmerising and crowd gathering attraction
Can perform on an aerial rig perfect for indoor or outdoor events
Demonstrates incredible strength, balance and flexibility
Based in New York and available to perform at events worldwide
Aerial Performer New York PHOTOS
Based in New York, Aerial Performer Robin is a truly professional, unique and captivating aerialist who is available to perform both nationally and internationally.
She regularly performs at festivals, weddings, corporate events, private parties and nightclubs and offers a truly mesmerising and crowd gathering attraction.
Previous performances include Big Sky Works in Brooklyn, the Bindlestiff Open Stage Variety Show, The Cliffs At Valhalla, the Paterson Art Walk 2012 and 2013, Hudson Opera House's Winter Walk and many more.
Offering standard aerial shows, Robin can also perform on an aerial rig, which can be used for outdoor events and also indoor venues (including rooftops), which do not have rigging or drop points to attach to.