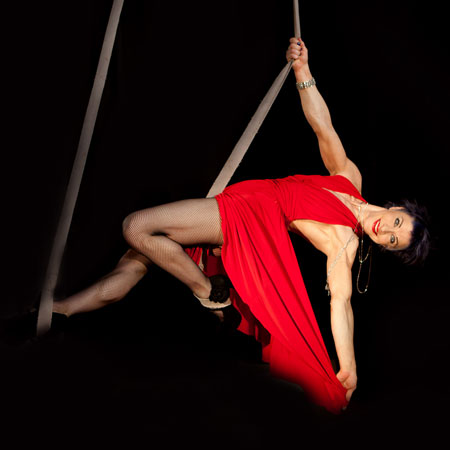 Aerialist Paris
Touches the hearts of all watching with her simply beautiful performances
An international aerialist who is master of ropes, silks and straps
She depicts the scenes of everyday life in her aerial art
Full of emotion, her shows oscillate between distress, sadness & joy
Based in Paris & available to perform at events worldwide
Interpreting the emotions that live within us all, Bella touches the hearts of all watching with her simply beautiful aerial performances.
Whether it is the story of a romantic encounter, or the absence of a loved one, Aerialist Bella depicts the scenes of everyday life in her performances, oscillating between distress and triumph, sadness and joy.
Born into a family of actors, Bella embraced an artistic vocation from a young age, studying firstly classical dance, before turning toward modern jazz.
She then went on to discover the world of circus, where, after performing routines on stilts and as a fire-eater, she found her true vocation as an aerialist, performing ropes, silks and straps.
Her work has taken her around the world and given her the opportunity to perform to international audiences before she settled in Paris in 2010.