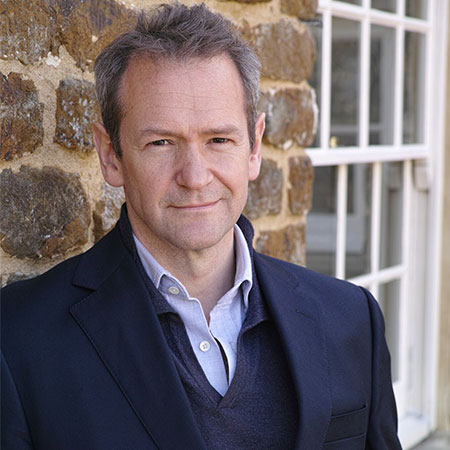 Alexander Armstrong
Celebrity TV host and well-known British comedian
BAFTA award winner for his TV series 'The Armstrong and Miller Show'
Quick-witted and spontaneous after dinner speaker quickly connects with audiences
Hugely popular on the corporate circuit, he is an in-demand event presenter and MC for ceremonies, galas and PR campaigns
Alexander Armstrong is based in London and available for bookings in the UK
Alexander Armstrong is a well-known British comedian, celebrity TV host, after dinner speaker and event presenter and MC. Also an actor and an adventurer, he's a regular face of primetime TV in the UK and is best-known for being part of the comedy duo Armstrong and Miller.
Alexander reached fame when he won a BAFTA for 'The Armstrong and Miller Show' in 2007. This celebrity TV host has been in the forefront of British television for many years. He has hosted 'Pointless', the popular quiz show that has been running for over 1,000 episodes. He has also presented 'Big Ask' and 'Epic Win' and has been a guest host on the BBC's 'Have I Got News For You' and was invited on a 8,000-mile journey around the Arctic Circle for a three-part documentary series for ITV.
A real traveller, Alexander's on-screen adventures have extended to a history of series called 'Italy's Invisible Cities' for the BBC, where he explores hidden spaces and the subterranean world of cities like Rome.
A well-known Britih comedian, he has also tried his luck as an actor. Alexander has starred in numerous TV dramas like 'Love Life', 'Life Begins' and 'Saxondale', in Julia Davis' comedy 'Hunderby' and the ITV2 sitcom 'Cockroaches'. Few know that he is also the voice if the children cartoon series 'Danger Mouse'. Also a music lover, he presents a weekend radio show for Classic FM and he was the first British comedian/actor who reached a number one in a chart with his solo vocal album 'A Year of Songs'.
Quick-witted and spontaneous, as an after dinner speaker and event presenter and MC he knows how to connect with audiences and keep them engaged. Very popular and in-demand on the corporate circuit, he is the perfect host for award ceremonies, galas, after dinner shows and PR campaigns.
If you're thinking about having Alexander Armstrong hosting your upcoming event, contact our team of Entertainment Experts and check his availability. They will be delighted to answer all the questions you may have about this after dinner speaker and assist you in the booking process.
Photo Credit: Johnny Ring