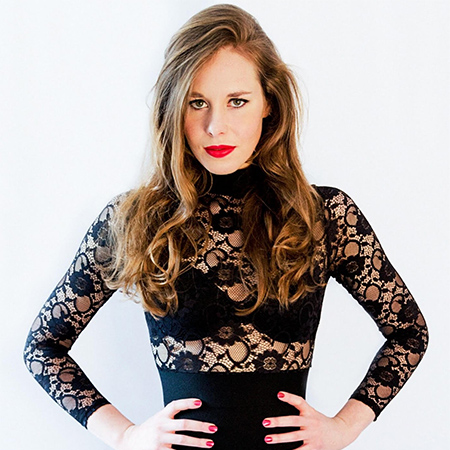 Alice Marshall
British female comedian and former winner of the Brighton Fringe Best Comedy Award
Praised by both critics and audiences, Alice was described as a 'superb physical comedian' by the Herlad Scotland
Has performed at the prestigious Edinburgh Fringe and has made numerous TV appearances on E4, Discovery, and National Geographic
Alice has a mischievous sense of humour that engages audiences where she hosts events and award ceremonies
Alice Marshall is based in London and available for bookings worldwide
Alice Marshall is a critically acclaimed comedy actress and character comedian, as heard on BBC Radio 4 and BBC Radio 4 Extra. This British comedy actress' collection of weird and wonderful characters range from the erotic to the grotesque, as she combines her own brand of clowning and story-telling to bring her bizarre creations to life.
An acclaimed British female comedian, Alice's first solo show Vicious debuted at the Edinburgh Fringe to sold out houses and rave reviews, and was named one of the top five shows to see at the Fringe by the International Business Times. 
Having performed with the prestigious Edinburgh cast of the world famous NewsRevue, this British female comedian's acting credits include the title role in the Leicester Square Theatre's infamous adult panto "Sleeping Booty!", Andrew Doyle's "Bobby's Orgy" at The Pleasance, and Eigengrau at The Kings Head Theatre.
Alice's television work includes "Very Important People" (E4), "The Wives Did It" (Discovery), "The Jesus Mysteries" (National Geographic), and "Skins" (Channel 4). She has recently filmed a role alongside Doon Mackichan and Francis Magee in the upcoming feature film "Winterlong" (Nox Films), and is a series regular in the critically acclaimed comedy web series "Darren Has A Breakdown". 
A popular award ceremony host and radio presenter, Alice is the host of "Skip To The End", Wandsworth Radio's weekly comedy hour. Her show "Blood" received phenomenal reviews at the Edinburgh Fringe, and she was picked to appear on the character comedy-led show, "Who Are Ya?" hosted by Jan Ravens.
Scarlett Entertainment offers a broad range of comedians and award hosts in London, the UK and worldwide.
If you're looking for a British female comedian or awards host in London, enquire about Alice Marshall today by getting in touch with us. Our Entertainment Experts will be delighted to answer all the questions you may have about this British comedy actress and assist you in the booking process.