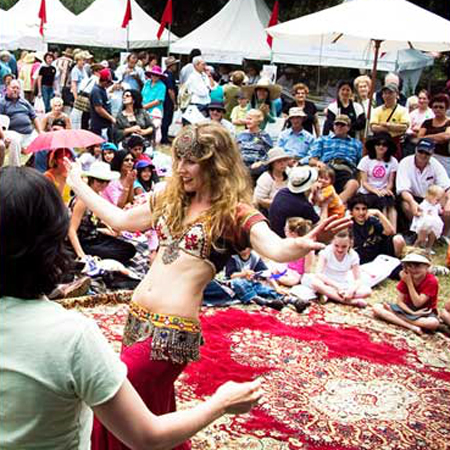 Arabesque Drum Team Building
Incredible team building exercises will "wow" guests at your event
Live performance featuring guests creating a fun dance and drum routine
Drumming teachers will showcase passion and dedication for all size events
Ideal dance routines for private parties, gala dinners, corporate events, receptions, etc
Book Bollywood inspired activities for special events across Australia
Arabesque Drum Team Building PHOTOS
Book our remarkable and skilled team building experts, and treat your guests to a wonderful live drumming demonstration that is also filled with fast paced dance routines. Bollywood inspired entertainment experiences that are bound to impress on first sight. Guests will be greeted with sensational live Arabian music, while our skilled professionals perform a showcase utilizing a variety of props that includes isis wings, fan veils, finger cymbals, and cane! A wonderful live performance that will open up our team building activities that will set the atmosphere to a nice stress free level.
Ensuring your guests are filled with the utmost amount of high energy, our team building experts will have your guests create a live performance that involves learning a variety of drumming styles and intricate dance routines that would impress even Cleopatra! Guests will be able to play the Arabic drum, tambourine, or finger cymbals. Steeped within tradition and folklore, our Bollywood inspired performance experience features an abundance of fun qualities that will leave your guests speechless, creating a host of unforgettable memories alongside their team building exercises.
Complimenting your special event with unique entertainment experiences, our team building hosts are also skilled costumiers, and will select from a range of ornate capes, dresses, head pieces, and more for your guests to wear while a part of our intricate Bollywood inspired team building drumming and dance routines live performance experience! Your guests will elegantly become sultans, genies, Afghan princes, harem girls, and pharaonic queens! A fun and unforgettable event experience perfect for private events, corporate functions, gala dinners, drink receptions, wedding receptions, ceremonies, and much more.
Contact our fantastic and helpful event specialists here at Scarlett Entertainment if you are interested in bringing our wonderful and talented Bollywood inspired team building experts to your upcoming event to treat your guests to a variety of drumming exercises and dance routines.