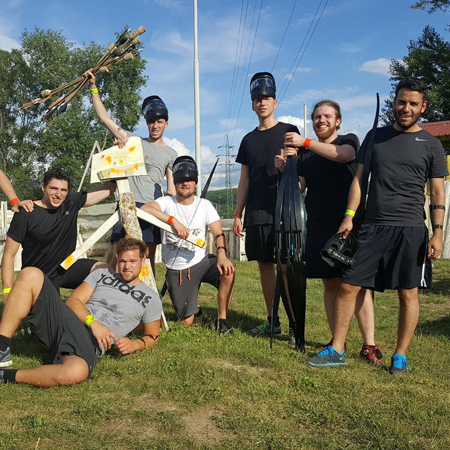 Archery Attack Prague
An exciting action game, offering the ultimate thrilling experience for your team incentive trip
We present Archery Attack Prague as an engaging team building activity and fun group experience
Enter the action field with your team and work together to survive and defeat your enemies, bringing an element of healthy competition to your event
We provide corporate entertainment that is fun and original, Archery Attack is intuitively developed as an outdoor team exercise for your group
Ensure your customised entertainment stands apart with a unique archery challenge your party will be talking about for days to come
Archery Attack Prague PHOTOS
Offer your team a thrilling adventure on the action field with our exclusive Archery Challenge! Presented as an ideal team building activity and fun group experience for your team incentive trip, providing the perfect solution to your customised entertainment in Prague. 
Test your teams skills on the battlefield with our innovative and unique outdoor adventure. Presented as an exciting action game, Archery Challenge Prague offers the ultimate experience, designed as an engaging activity for your corporate or private event. Archery Attack is a completely safe, high energy game with a little less pain inflicted than the classic paintball game. We use special arrows with soft tips along with high quality paintball masks. 
The game will begin with two teams separated by a 'safe zone'. Each team also has what we call a '5-Spot Knockout Target.' There are two objectives: firstly to tag the opponents and secondly to knock out the five discs of the opposing team's target. Participants will be able to eliminate a player by tagging him or her with an arrow or by catching an arrow themselves. On our state-of-the-art battlefield we can organise special scenario games, adding an element of comedy or additionally customise the challenge to your specific request. 
Invite your party to embark on an adventure like no other with our exclusive Archery Attack Prague. We present our unique challenge as the perfect team building activity for your company away day or team incentive trip. Our realistic battlefield is the ideal venue to cultivate team spirit, offering a fun group experience your employees will be talking about for weeks to come!
We provide quality equipment in combination with experienced English speaking organisers, refreshments, draft beers and a convenient location near to the city centre!
Enter the action field with your team and work together to survive and defeat your enemies, bringing an element of healthy competition to your event. We provide corporate entertainment that is both fun and original, Archery Attack is intuitively developed as a physical outdoor team exercise for your group to immerse themselves in. Additionally we offer the chance to partake in the game at night adding a further element of excitement to the game!
Ensure your customised entertainment stands apart, we offer the unique opportunity to organise your tailored event, launch or incentive trip at our premium facilities, boasting a spectacular environment for your party to enjoy. We can provide complete customisation for your archery challenge, with multiple scenarios, working closely to your specific brief to achieve your perfect tailored event. 
Archery Attack is a new action game that will be sure to add action and adrenaline to your corporate team event in Prague!
Practical Tips 
30 minute archery training
60 minute archery game
Thermal mask, bow and specialist arrows provided
English speaking organisers
Refreshments including cold drinks, draft beer and traditional fare
Photos can be arranged in an electronic format 
Installed lighting within our action field allows for Archery Attack to take place at night
Maximum persons - unlimited, dependent on game format. 
Customisation available on request
Contact us at Scarlett today to talk about booking Archery Attack Prague for your corporate team day or personalised event.
IDEA ARTICLES RELATED TO Archery Attack Prague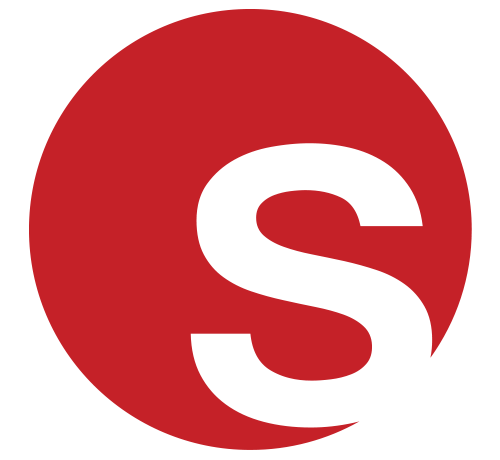 How To Host An Office Party After Lockdown: Tips For Success
Looking For Office Party Entertainment? Here's Everything You Need To Know
Freya Britton
|
20/07/2021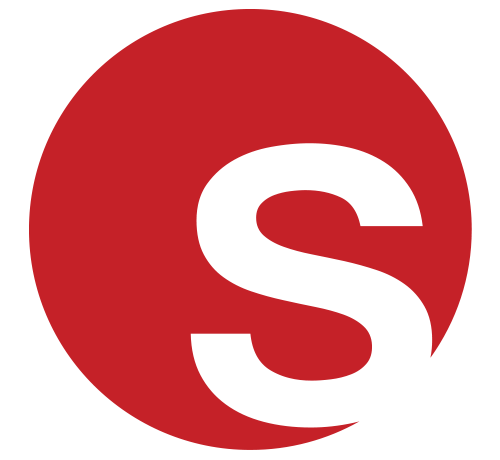 Return To Work Post-Lockdown Team Building Guide
Why You Need Team Building Activities When Returning To The Office
Freya Britton
|
06/07/2021