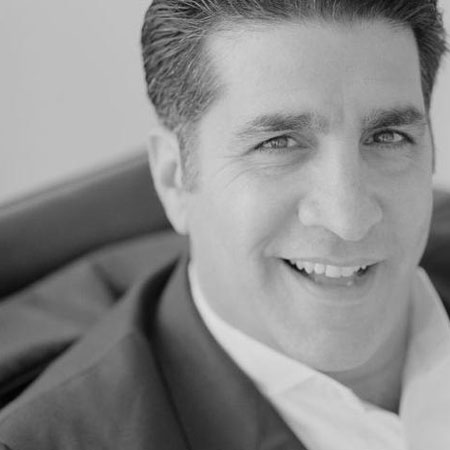 Big Band with Jerry
Rat Pack singer Jerry is available with a trio or up to his 17 pc big band
In huge demand for corporate functions, weddings and parties
Repertoire includes Great American Songbook, Swing, Big Band & Latin
Perfect for 1930s or Vegas style themed events
Based in New York City and available to perform worldwide
Big Band with Jerry VIDEOS
Big Band with Jerry PHOTOS
Considered one of the best and busiest singer / band leaders on the scene today, this act has gained popularity among connoisseurs of jazz & swing, young and old. His interpretations of great standards from the song-writing legends, including George & Ira Gershwin, Cole Porter, Rodgers & Heart to name a few, will set the stage and carry listeners back to the sultry and swinging sounds of the 30s 40s & 50s. If you are a Rat Pack fan you'll see why much of his repertoire draws from the best elements of Sinatra, Dean, Bennette, Nat Cole and other crooning legends.
He is constantly in demand for corporate functions, weddings, private parties, dances, special events & fund raisers. Available with his Trio, Quartet up to his full 17-piece Big Band Orchestra.
The band is made up of the finest musicians, right out of New York City's Jazz & Swing Scene. Not only are they world-class professionals but also accomplished recording artists, arrangers & composers whose names can be seen on a number of Jazz Labels. Their talent, professionalism and ability to enhance any event will amaze you. All have the ability to play any style of Jazz, including, American Popular Song Book, Jazz, Swing & Big Band Classics, Bossa Nova & Latin. Requests are always welcome and encouraged.
Way You Look Tonight
In The Mood
Stompin At The Savoy
Perfidia
Fly To The Moon
You Brought A New Kind Of
Chattanooga Choo Choo
Sing Sing Sing
Brazil
Dancing In The Dark
I've Got You Under
Luck Be A Lady
Mambo Jambo
My Way
Girl Talk
All of Me
The Best Is Yet To Come
Frenesi
Canadian SunsetI've Got The World on a String
You Make Me Feel So Young
Summer Wind
Choo Choo Cha Boogie
Rumba Medley
Just Friends
Call Me Irresponsible
Ain't That A Kick
L.O.V.E
Take The A Train
Satin Doll
Summer Samba
Latin Fantasy
Blue Tango
Leave Us Leap
Jumping At the Woodside
Opus One
Come Fly With Me
Dancing In The Dark
Street Of Dreams
NY NY
I only Have Eyes
And many more...
Don't be That Way
7 West
Department Of Veterans Affairs
And many more...
The Long Island Maritime Museum
Bethpage Federal Credit Union
American Cancer Society
The Office Of Congressman Joesph Crowley
" Jerry and his band were absolutely AMAZING! We could not have asked or gotten a better band for our wedding. Our wedding had a very diverse age group ranging from teenagers to great grandparents and everyone absolutely enjoyed every minute of the band. Jerry's voice along with the band's instruments compliment one another so well making the music sound so smooth. Not only was the band's music fantastic, but they hold the highest level of professionalism and yet are so down to earth that you feel as though you are the best of friends with the entire band. Again, the band was absolutely amazing and we totally recommend them to play at any event. "

Robert Batista, Glen Cove, NY
" WOW!! I gave a 60th Anniversary party to my parents, and many guests were in their 80's. I also invited their children, and grandchildren, and there were times when almost every person in the room was up dancing!! To see people in their 80's and 40's and 20's dancing side by side and laughing and smiling was fantastic! The owner of the banquet hall heard the band and came down to our room to ask me who was this band, and how could he contact them! Every guest asked me where we found this 17-piece Big Band. Jerry Costanzo transcends generations. Grandchildren were asking their grandparents to dance! I saw guests with tears in their eyes many times during the evening. This Big Band was professional, talented, and Jerry makes eye-contact while he's singing and is very charming. I have sailed on the QE2 and on the new QM2 cruise lines, as have many of the guests, and Jerry's Big Band tops every band we have ever heard! They have my highest recommendation. "

Cynthia E, Huntington, NY
" What can I say about Jerry and his band? True perfection! I can actually give them all the credit for the success of my Mom & Dad's Surprise 50th Wedding Anniversary party! The smiles on their faces said it all and it was all because of you and the band. They didn't sit down all night! I've never seen them so excited in all my life! Jerry it was my pleasure working with you and your band. You all knew exactly what I was looking for. You were all so accommodating and you nailed every detail. You guys were great! Before my parents actually saw you and the band they thought they were hearing a record that's how good you sounded! I loved your passion and your enthusiasm. I can tell you all really love what you do! You couldn't have done anything better, it was absolute perfection! This day will always be remembered by me and my parents as the very best day of our lives and I truly mean it. The anniversary party may be over but you have won the hearts of me and my family forever. I can never thank you enough for making my Parents' 50th Anniversary Party so very special. "

Janie R, New Milford, CT
" Having Jerry sing live at our wedding was such a hit with our guests! Knowing him personally gave the event a special twist as well. Jerry sang solo along with a DJ and it was a winning combination for sure. He helped create a very special memory for both of us. People are still talking about it a year later. "

Bobbi and Chris, Rocky Point NY