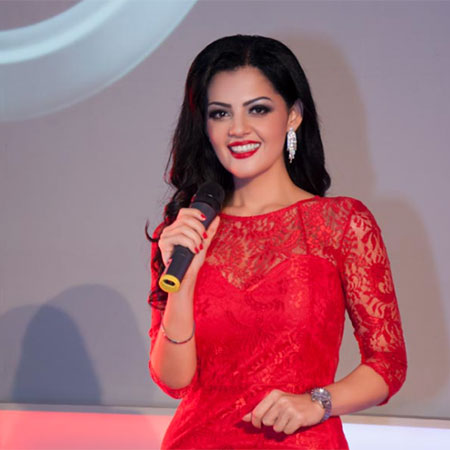 Bilingual Event Host UAE
Bilingual event host, presenter and emcee
Fluent in both Arabic and English
One of the most trusted and sought after hosts in the UAE
Previous clients include Samsung, Coca-Cola, LG and Nissan
Based in Dubai and available for events worldwide
Bilingual Event Host UAE PHOTOS
Rania is an experienced TV Presenter, Live Events Host (MC), Voice-Over Artist & Actress.
As an international events presenter she has positioned herself as one of the top bilingual presenters in the UAE. Rania is one of the few presenters in the region fully capable of presenting fluently in both Arabic & English at live events.
She recently hosted the grand opening ceremony of the Annual Investment Meeting in Dubai with the attendance of His Highness Sheikh Mohammed bin Rashid Al Maktoum, UAE Vice President, Prime Minister & Ruler of Dubai, & His Highness Sheikh Hamdan bin Mohammed bin Rashid Al Maktoum, Crown Prince of Dubai, as well as 62 Arab & foreign ministers & over 4000 guests. This has cemented her reputation as a professional and highly talented host, and her presence at your event is guaranteed to make it a success.
Rania has also represented major local and international brands such as Samsung, Michelin, Coca-Cola, Master Card, LG, ADNOC, Mouawad Jewellery, Arab Health Congress, Nissan, Lazurde Jewelry, and the Sports Industry Awards to name a few, and was the face of Abu Dhabi Film Festival 2013.
" The event was amazing and you managed it very professionally, looking forward to seeing you in more events to come. "

Ismail Makhlouf, Regional Sales Manager, Nissan Middle East
" I want to express my sincere appreciation for your presentation. I have heard nothing but praise from all who attended The Annual Investment Meeting. You were well prepared even though it was short notice for you and changing the program in the last minute. Everyone felt that you did a superb job moderating the event both in the morning and evening, Congratulations on both a successful and a memorable event. "

H.E. Abdullah Ahmed Al Saleh, Ministry of Economy, Undersecretary (Foreign Trade Sector)