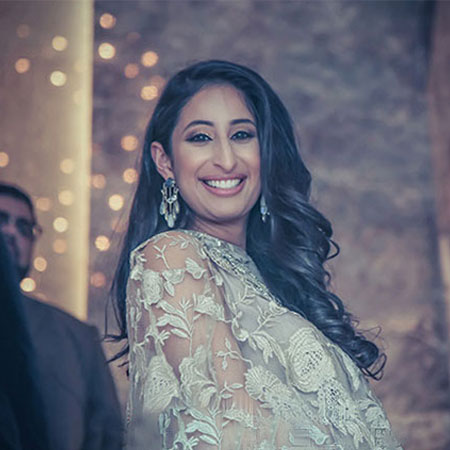 Bilingual Hindi Presenter
Experienced, charismatic and bilingual female MC can host in either Hindi or English
A talented public speaker with both academic and professional experience
Has worked as a radio and TV presenter and hosting Bollywood events, ceremonies and red carpets
Eloquent and charming presenter can host award ceremonies, tours, exhibitions, fashion shows, etc.
This Bilingual Hindi Presenter is based in London and available for bookings worldwide
Bilingual Hindi Presenter PHOTOS
Ensure your event is in safe hands by booking an experienced event host. This Bilingual Hindi Presenter can be the perfect option for a wide range of occasions as she can speak fluently English and Hindi and has both academic and professional experience.
A charismatic event presenter has a degree in journalism and has experience as a radio and TV presenter. She was one of the top five 'Best Presenter of the Year', a recognition given by the National Hospital Radio Awards.
Our experienced event host worked at the BBC News 24 as a weekly Bollywood movie review presenter. Bollywood is indeed a field this eloquent female MC is passionate about. Her drive and determination has led her to cover Bollywood red carpet premiers, award ceremonies and other events related to the entertainment and film industry. She has interviewed some of the most famous Indian stars and celebs.
The first British-Asian radio presenter to broadcast live from the Big Boss House in Mumbai, this charismatic event presenter and talented public speaker has also experience interviewing people and important figures. Her charming personality and big smile always allow her to connect with audiences from different nationalities.  
As an event presenter, this eloquent female MC has experience hosting events like Adnan Sami's shows at Wembley Arena, Atif Alsam's UK tour, Bollywood press conferences, wedding exhibitions, fashion shows, corporate events and award ceremonies. Our charismatic and friendly event presenter is currently based in London and happy to host events all over the UK and around the world.
Scarlett Entertainment offers a wide variety of event hosts for events in the UK and all around the world.
To book this fantastic Bilingual Hindi Presenter, get in touch with us today and make an enquiry. Our in-house team of Entertainment Experts will be more than happy to guide you through the booking process and answer all the questions you may have.