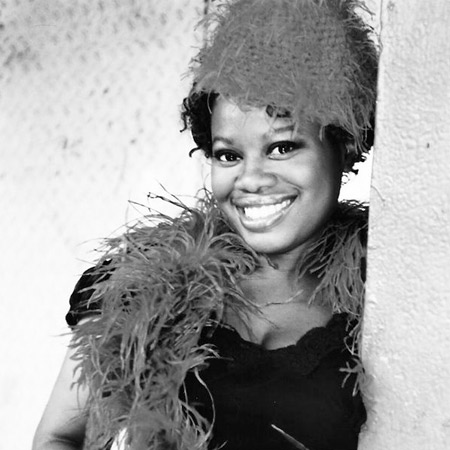 Blues Vocalist Bette
Performing Blues classics her band provide an amazing live experience
Electrified crowds at notable clubs including B.B. King's, The Viper Room
Bette was inducted into the NY Blues Hall of Fame in 2012
Worked with some of the biggest names in show business, inc Ray Charles
Based in Brooklyn, New York & available to perform at events worldwide
Blues Vocalist Bette PHOTOS
Blues Vocalist Bette is the 21st century Bessie Smith!
In May 2012, Bette was inducted into the New York Blues Hall of Fame. Often compared to such singing pioneers as Ma Rainey, Sippie Wallace, and Big Mama Thornton, Bette's true grit and growl ignites passion among Blues fans the world over.
Bette is the quintessential Blues singer. Blessed with a special contralto voice she inspires fans all over the world.  Her extraordinary band combine Blues classics with unforgettable original songs to provide an amazing live experience.
Bette's remarkable singing career has taken her around the globe, from Amsterdam where she has performed on the popular Dutch radio show with Rob Stenders (Yorin FM) to British Columbia, Canada, where she toured throughout Canada with the all-girls group Soul Patrol. And then to the Caribbean Islands as a back-up singer with Arrow performing his hit song "Hot Hot Hot" to Barcelona, Spain.
Bette has had the pleasure of working with some of the biggest names in show business, including Ray Charles who took a keen interest in her original song "Stay Free" and invited her to collaborate with him before his passing. Bette has recorded songs with acclaimed producers, including "Every Time I Think of You" with Kashif (Whitney Houston, Kenny G, George Benson, etc.).
Most recently, Bette has been invited to perform as a special guest star at a handful of Blues festivals in Belgium and France in late 2012.
While in Los Angeles Bette formed a band with two of the areas most regarded touring musicians--Barry White's (and now Human Nature) guitarist Chris Clermont and Air Supply's bassist Larry Antonino.  Today Bette and her band can be seen electrifying crowds at a wide range of notable clubs, including B.B. King's, The Knitting Factory, The Viper Room and The Groove (where Chaka Kahn made her debut years earlier).
This lady's destined for greatness!
Solo singer at the 4th Annual Cambrai Boogie Woogie Festival
NETHERLANDS
The Blues Kitchen (London)
THE CARIBBEAN
VANCOUVER (Partial List)
The Yale
Shannon Hall
Toured throughout Canada with All Girl Band "Soul Patrol"
UNITED STATES
Terra Blues
The Red Lion
The Village Lantern
Kenny's Castaways
SIR Studios
Elbow Room Bar 169
Arthur's Pub
La Bar Bat
Moda Café
Times Square Arts Center
Freddy's Bar
B.B. King's
The Sunset Room
Lava Lounge
Café Club Fais Do-Do
The Cat Club
Molly Malone's
14 Below
Club 217
Elephant Walk
Salon Pure
BELGIUM
FRANCE
Guest singer/interview LIVE on "The Rob Stenders Show" on Yorin FM Radio
UNITED KINGDOM:
Toured with Soca King "ARROW" throughout Caribbean Islands (Aruba Curacao etc.)
CANADA
The Fairview Hotel
The Dover Inn on Denman
Vancouver Annual "Blues Cruise"
NEW YORK CITY (Partial List)
The Knitting Factory
The Bitter End
The Groove
St. Nick's Jazz Pub
78 Below
Soul Café
Eureka Joe's
The Triad Lounge
Club 101
Rubyfruit
5th Avenue Street Fair
LOS ANGELES (Partial List)
The Knitting Factory
The Viper Room
Vine Street Lounge
Red White & Bluezz
Schatzi's on Main
Bar Fly
The Joint
Dulen's Restaurant
Universal Bar & Grill
Solo singer at the 12th Annual Brussels Boogie Woogie Festival