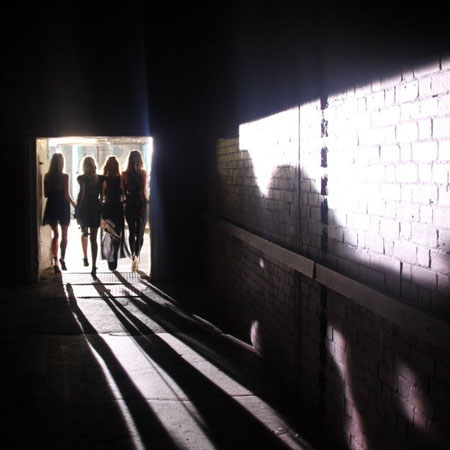 BOND Quartet
Hire stunning electric violinists to bring a wow factor to your special occasion
Our electric string quartet sold 4 million debut albums, making them the leading string group in the history of the music industry
Featuring 2 violins, a viola and a cello, these glamorous entertainers are known as 'The Spice Girls of Classical Music'
Previous performances include the London Olympic Games Opening Ceremony, Windsor Castle & the Royal Albert Hall
Book BOND for events in London & worldwide
Book electric string quartets from Scarlett Entertainment to perform in the UK and worldwide.
The best selling string quartet in the history of the music industry, the spectacular female violin players in BOND really are second to none. Described as 'The Spice Girls of classical music, this foursome of glamorous entertainers have taken the world by storm with their powerful live performances. Having sold 4 million debut albums, 56 platinum discs, taken centre stage alongside Russel Brand at the London Olympics closing ceremony and performed for HRH the Prince of Wales at Windsor Castle, our beautiful violin group's achievements go on and on.
Consisting of two violinists, a viola player and a cellist, our female electric string quartet have bought classical crossover music into the mainstream and changed the way that many of us listen to and perceive classical music. Having featured in movies such as Johnny Enlgish and XXX State of the Union, as well as being played at the FA Cup, Champions League and Football World Cup, these glamorous electric strings performers appeal to an extremely wide audience. 
Bringing a high end atmosphere to corporate functions, event openings, awards ceremonies and more, speak to our expert team at Scarlett Entertainment UK to find out more about hiring our London based electric violinists for your event. All highly educated female entertainers, our electric strings artists will make sure that sparks fly at your special occasion.
Play
Classified
Shine
Albums include:
Bond Remixed
Explosive: The Best Of Bond
Born
World Mobile event Barcelona
Windsor Castle for HRH the Prince of Wales
National Lottery
Elba Amphitheatre
Special guests at Katherine Jenkins concert
Michael Giacchino BAFTA event
Royal Commonwealth celebrations
& many more
London Olympics Opening Ceremony
UNHCR
Monsoon Festival Headliners
Colombia Fashion Week
Microsoft
Mountain Planet celebrations
Royal Albert Hall
The One Show
The BBC