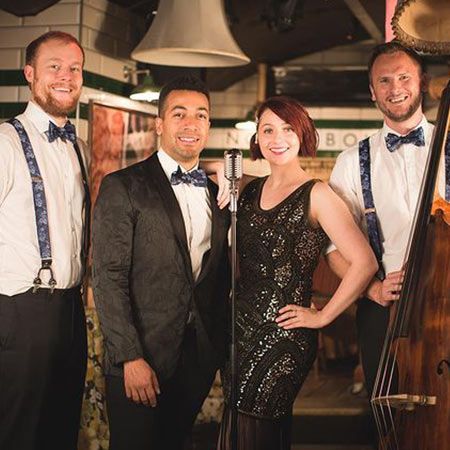 Bond Street Las Vegas
Bond Street are a unique vintage jazz band who put a creative and quirky spin on popular and classic songs
This Las Vegas based jazz band features top-rated vocalists and musicians who know how to expertly work a crowd and create an electric atmosphere
Mesmerize guests with genius covers of Hip Hop, RnB, Pop and Rock songs reimagined with a classic vintage sound
Their extensive set list features covers of Beyonce, Eminem, TLC and many more artists who have topped the USA billboard charts
Available for live music bookings in Las Vegas and surrounding areas
Bond Street Las Vegas PHOTOS
Hire Bond Street Las Vegas for truly unique live music at your event or venue. Guests will be enthralled by the cover bands stage presence and extensive repertoire that can be tailored to compliment your event. 
This vintage jazz band is the ultimate in luxury live music entertainment and is perfect for corporate parties, private events, wedding receptions, cocktail soirees and other exclusive events. Please contact us today and find out how Bond Street Las Vegas can deliver your guests an unforgettable experience.
With over a combined century's worth of professional performing experience, this International ensemble boasts members from Australia, Canada, and The United States.  All currently based in Las Vegas, the members of this quartet have had the pleasure of performing at some of the World's finest venues - Jazz @ Lincoln Center, Carnegie Hall, The 2008 Opening Ceremony of the Olympics in China, The Latin Grammys, and the Daegu Opera House in South Korea, to name a few – as well as with a phenomenal list of singers/instrumentalists/performers!  A short list of those are listed below: 


Bobby McFerrin
Wynton Marsalis
The Australian Bee Gees
Vegas' own "Legends In Concert"
Dave Liebman
"The Sapphires – The Musical"
The Blue Wisp Big Band
John Fedchock
Christian McBride
Fred Hersch
Randy Brecker
Rufus Reid
Bee Gees Gold
Jet Set Sattelite
Christine Anu
Casey Donovan
The Farrell Bros.
The Phoenix Symphony
David Perrico's Pop Strings
Bond Street Singer Biographies:
ASHLEY FULLER
Originally hailing from Southern California, Ashley had the distinct honor of crossing the country to sing at the world-renowned  Carnegie Hall with the acclaimed choir, Allegro – all at the age of 14!! That performance has been her driving force! Having an extensive background in Musical Theatre, and playing leading roles in Les Miserables, Damn Yankees, Footloose, and Guys and Dolls, Ashley had the foundation of showmanship, work ethic, and dedication instilled in her. Ashley has sung and danced in production shows from Las Vegas, Los Angeles, as well as Internationally.  One of her favorite and bittersweet moments was when she closed out the final cast of Don Arden's Jubilee! at Ballys Hotel and Casino in Las Vegas as the Lead Vocalist. Currently, you can catch Ashley in Spiegelworld's Opium showing nightly in Las Vegas at the Cosmopolitan, as well as Brunch to Broadway singing alongside Tony nominees Bob Torti, Delee Delively-Torti, and Broadway veteran Eric Jordan Young.
Ashley had the privilege of opening up for Celine Dione recently at a highly confidential private event where Celine belted out her biggest hits and told some stories from her career.
In between the numerous weddings and corporate events, Ashley is one of the Co-owners of The Amelia Earhart estate and is in current works with "Amelia"- a Musical detailing the life and works of Amelia Earhart.
MARCEL EAST
International Singer, Pianist, Showman Marcel East is among the top echelon of performers in San Diego and Las Vegas, with a colorful career from singing with Mrs. Barbra Streisand & appearances on American Idol, to backing The Tonight Show's legendary host Jay Leno & composing arrangements for Michael Jackson's anniversary album. 
Marcel started his passion for music while watching his uncle, and bass legend, Nathan East perform with artists like Phil Collins, Stevie Wonder, Toto, and Eric Clapton. Fresh out of school, Marcel went on a nationwide tour playing keys for Motown band The Steppen Stonz. This is where he first got his taste of the world and stage life. This seasoned band was action packed, and the perfect start to launch Marcel's performing career. 
Marcel's career really took off after that, resulting in a residency at the famed Disneyland in California. This eventually led to headlining acts in China, Russia, France, Qatar, Mexico, Canada, and Maldives (where he was featured on The Travel Channel & National Geographic). 
Marcell now currently resides in Las Vegas where he performs nightly at such venues as the Aria Casino & Resort and Mandalay Bay, where he fills the evenings with all of today's hit songs!
DAYNA COLLINS
Born and raised in the Black Hills of South Dakota, Dayna has been singing since a young age. After graduating College, Dayna did a literal coin-flip to decide where her talents would take her next – was it the Hawaiian Islands, or The Entertainment capital of the world? Having two family members rooted in the entertainment business, it was a win-win, with ultimately Sin City proving victorious! 
Soon after her arrival, Dayna won an audition for a high-energy Heart/Fleetwood Mac Tribute band and soon found herself singing on and off the famed Las Vegas Strip in various casinos and theaters. She'd also soon find the luxuries of 'life on the road' as she'd travel in the Southwest USA doing various festivals in additional ensembles that included a Billy Joel Tribute and a Women of Rock Tribute. 
Looking for a change of scenery, and wanting to broaden her musical tastes, Dayna set sail with Carnival Cruise Lines where she performed decades worth of hits with a 10pc Big Band nightly while traversing the Caribbean! Refreshed, Dayna returned to Las Vegas after less than 2 years and motivated to grow.
Since returning from the Caribbean, Dayna has enjoyed a steady schedule of entertaining the masses.  Whether filling lounges with her highly-touted band REMEDY, or packing the dance floor at countless weddings while leading Lucky Devils Band, Dayna continues to be a first-call voice throughout the Las Vegas Valley.
All About The Bass – Meghan Trainor
Back To Black – Amy Winehouse
Billie Jean – Michael Jackson
Blurred Line – Robin Thicke
Butterfly – Crazy Town
Champagne Supernova – Oasis
Crazy – Gnarls Barkley
Crazy In Love – Beyonce
Creep – Radiohead
Cry Me A River – Justin Timberlake
Dark Horse – Katy Perry
Frontin' – Pharrell Williams
Gangsters Paradise – Coolio
Genie In A Bottle – Christina Aquilera
Get Lucky – Daft Punk
Gotta Get Thru This – Daniel Beddingfield
Happy -Pharrell Williams
Hit Me Baby One More Time – Britney Spears
Hit Em Up Style – Blu Cantrell
Hotel California – The Eagles
I Can't Feel My Face – The Weeknd
I Kissed A Girl – Katy Perry
Ignition – R Kelly
Indépendant Woman – Destiny's Child
Jumpin' Jumpin' – Destiny's Child
Just The Way You Are – Bruno Mars
Lose Yourself – Eminem
Never Ever – All Saints
Never Too Much – Luther Vandross
No Diggity – Blackstreet
No Scrubs – TLC
Play That Funky Music – Wild Cherry
Return of the Mac – Mark Morrison
Royals – Lorde
Say My Name – Destiny's Child
Say You'll Be There – Spice Girls
Sexual Healing – Marvin Gaye
Sexy Back – Justin Timberlake
Smells like Teen Spirit – Nirvana
Take Me To Church – Hozier
That Thing – Lauren Hill
Toxic – Britney Spears
Umbrella – Rhianna
Wannabe – Spice Girls
Waterfalls – TLC
Wake Me Up – Avicii
Whatta Man – Salt 'N' Pepa
Yeah – Usher
IDEA ARTICLES RELATED TO Bond Street Las Vegas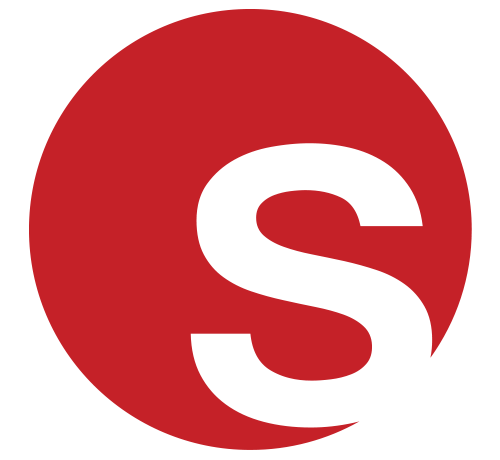 Top UK Bands & Live Music To Book This Summer
Top UK Bands & Live Music Ideas for Summer Events
Grace Henley
|
11/05/2021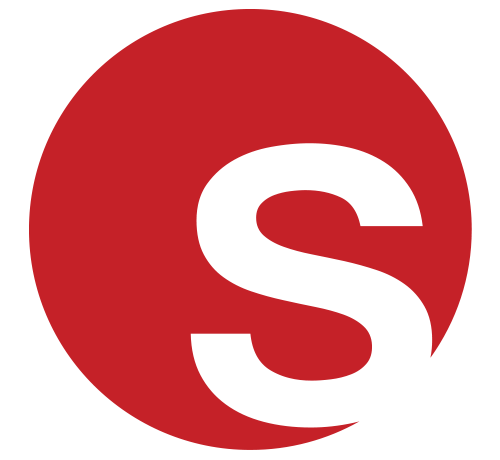 How to Surprise Millennials and Draw Social Influencers to Your Event Using Experiences
How to Surprise Millennials and Draw Social Influencers to Your Event Using Experiences
Grace Henley
|
12/10/2018