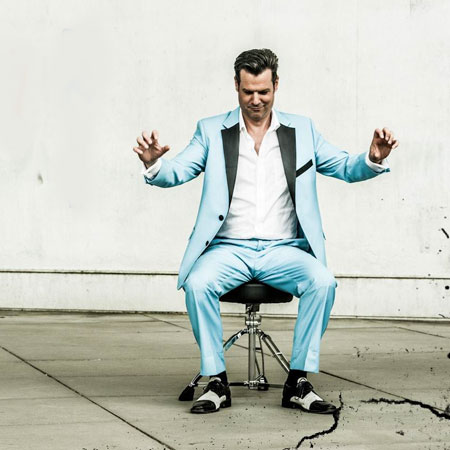 Boogie Crossover Solo Pianist
Sensational solo pianist playing a range of blues, boogie woogie, jazz and rock n'roll
Crossover pianist plays a range of classics through to pop songs
Available to book as a solo artist or as a trio
Experience within a range of private events and luxury hotels throughout Europe
Based in Munich, Germany and available for events all over the world
Boogie Crossover Solo Pianist PHOTOS
The incredibly enigmatic Boogie Crossover Solo Pianist is fuelled by the spirit of rock n'roll and runs his fingers, at lightning speed, across the 88 keys of his piano. He is a very passionate boogie boogie solo pianist that delivers high every live music guaranteed to create a lively atmosphere at any type of event. 
Our Boogie Crossover Solo Pianist is a dapper gentleman from Munich who found a talent for performing a range of blues, boogie woogie, jazz and rock n'roll. He creates modern interpretations of olden classics and gives a boogie twist to more contemporary songs. You can see a sample boogie crossover set list on this page, but he is capable of a lot more than this. 
The solo pianist has a very small set up and is therefore extremely versatile. He can offer live music at venues that don't offer much space. He has lots of experience within a range of private events and luxury hotels throughout Europe and is very adept at engaging with any type of audience. 
Top Tip:
The boogie boogie solo pianist is also available to book as a trio alongside a drummer and double bass player. 
If you would like to book the Boogie Crossover Solo Pianist to bring some fun and lively live music to your event, please contact us at Scarlett Entertainment and one of our team will be more than happy to assist you. 
Another You
Basin Street
Beginning to See the Light
Blue Monk
Bye Bye Blackbird
Caravan
Cheek to Cheek
Deed I Do
Dream a Little Dream of Me Drum Boogie
Fly Me to the Moon Georgia
Handful of Keys
Hard Times
Honky Tonk Train Blues
I Can ́t Give You Anything But Love
Lullaby of Birdland
Mack the Knife
Puttin on the Ritz
Ain ́t She Sweet
Somewhere over the Rainbow
St. Louis Blues
Suitcase Blues
Summertime
Tico Tico
All of Me
The Master
Spanish Flew
Tico Tico
Hymn to Freedom
Man and a Woman
Chattanooga Choo Choo
Limehouse Blues
Liebestraum Boogie
Take The A-train
Undecided
Amapola
How High the Moon
Granada
Caravan
Taste of Honey
Music Music Music
Schostakovich Walzer Suite Nr. 01
Lohengrin
Last Date
By the Light of the Shivering Moon
When You're Smiling
Hello Dolly
No Hay Problemas
Wonderful World