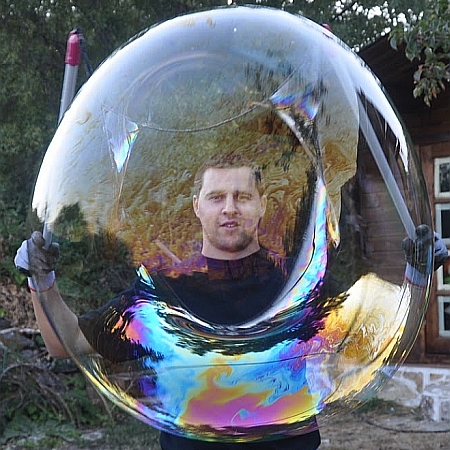 Bubble Show Spain
Interactive bubble show perfect for audiences of all ages
Memorable entertainment complete with costumes and props
Perfect for children's birthday parties, corporate events
Previous clients include Kenzo, Samsung, The Lake Hotel
Based in Valencia and available to perform at events worldwide
Bubble Show Spain is a collaboration between two talented and creative entertainment artists. Specializing in unique bubble shows, the duo have worked hard over the years to perfect their craft. Today, they are two of the very few who can make ultra-giant soap bubbles that delight and mesmerize audience of all ages. The largest soap bubble they created was for a luxury hotel client. The bubble reached more that 100 meters high and highlighted the skill and creativity of the Spain-based Bubble Show duo.
The duo continues to provide spectacular shows and performances in Spain and abroad. The duo have a variety of bubble show repertoire that would fit every event. From small cocktails to large celebrations. They are also able to cater to themed events, adding to the fun and pleasure of visitors and guests.
Contact one of our Entertainment Co-ordinators who will be able to assist you in booking this or any other act on our roster.
BIRTHDAY - DERBY OF ZARZUELA. MADRID 2013
COMMUNION - FRONTENIS VALENCIA CLUB . GODELLA ( VALENCIA) 2013
BIRTHDAY - CIS intregal HEALTH CENTER . ELCHE ( ALICANTE ) 201
COMMUNION - HOME ADDRESS . TORRELODONES ( MADRID) 2013
COMMUNION - HOME ADDRESS . Las Rozas (Madrid ) 2013
COMMUNION - RESTAURANT "THE ONLY CORNER" MELIANA (VALENCIA ) 2013
COMMUNION - PRIVATE PROPERTY . ALMORADÍ (ALICANTE ) 2013
EVENT - "WORLD AUTISM DAY" PARK GULLIVER.VALENCIA 2013
FESTIVAL - SHED "NEIBE CUPS" . MARACENA ( GRANADA) 2012
FESTIVAL - SPRING WALK . PICAÑA ( VALENCIA) 2012
CHILDREN'S PARTY OF COURSE - THE JOVE NAU CHAIR ( VALENCIA) 201
CHILDREN'S PARTY - Manzanares THE REAL ( MADRID) 2012
CHILDREN'S PARTY - COLLEGE . ARAVACA ( MADRID) 2012
COMMUNION - GOLF CLUB "THE MORAL" . ALCOBENDAS ( MADRID) 2012
COMMUNION - RESTAURANT "PARC" . Tortosa (Tarragona ) 2012
WEDDING. RESTAURANT L ' ENFORCALL - VALENCIA 2012
CHILDREN'S PARTY OF COURSE - NURSERY SCHOOL L ' ANEC VALENCIA 2011
8th STONE FAIR - VILLAMAYOR (SALAMANCA) 2008
BAPTISM - THE SAUCES RESTAURANT. CHIVA (VALENCIA) 2013
HOTEL SUITES ALCOCEBRE - ALCOCÉBER ( CASTELLÓN ) 2013
EVENT - RENAISSANCE HOTEL FIRA BARCELONA . Hospitalet de Llobregat ( Barcelona ) 2013
COMMUNION - COUNTRY CLUB SANTA BARBARA . ROCAFORT ( VALENCIA) 201
COMMUNION - VICTOR RESTAURANT . TAVERNES OF VALLDIGNA ( VALENCIA) 2013
CUMPLEAÑOS - FOSTER HOLLYWOOD.CC DIVERSIA.ALCOBENDAS ( THE MORAL ) MADRID.2013
COMUNIÓN - RESTAURANTE -BAR "TWO SNACKS" Burriana (Castellón )
COMMUNION - RESTAURANT "SAN MARCOS" . CENTRO ( VALENCIA) 2013
LOCAL PARTY - PLAZA MAYOR . Corbera ( VALENCIA) 2013
ANNIVERSARY - C.C H2O . RIVAS - VACIAMADRID ( MADRID) 2012
MATINEE SUMMER FESTIVAL - MULTIPURPOSE HALL SEGORBE ( CASTELLÓN ) 2012
END OF YEAR EVENT - CULTURAL CENTER " THE MOLÍ " BENETUSSER ( VALENCIA) 2012
CHILDREN'S PARTY END OF SANT JORDI - VILANOVA I CURSO.CEIP REPOSITORY ( BARCELONA) 2012
COMMUNION - CASA PARTICULAR . Las Rozas (Madrid ) 2012
BIRTHDAY - HOTEL "THE LAKE" . CIUDAD QUESADA (ALICANTE ) 2012
CHILDREN'S PARTY - SOLPARK . Moraira ( Alicante ) 2012
PRESENTATION / PERFUME PROMOTION - "KENZO" NAVARRE France 2011
LEISURE EVENT - "ECOBUBBLE SAMSUNG WASHING MACHINE" MADRID 2011
VARIOUS STREETS - MADRID AND VALENCIA 2008
BUBBLE FESTIVAL - AL QASBA. SHARJAH (UNITED ARAB EMIRATES) 2013
IDEA ARTICLES RELATED TO Bubble Show Spain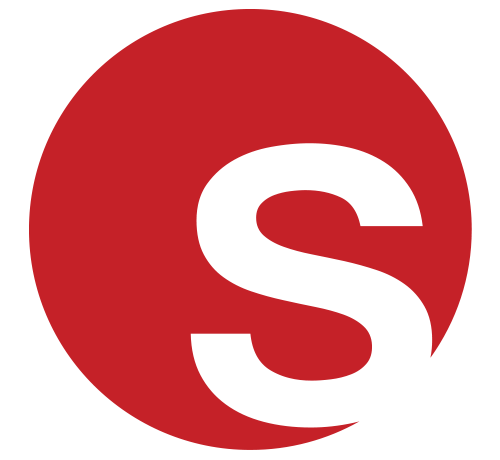 Luxury Children's Party Entertainment For That Special Occasion
Luxury Children's Party Entertainment For That Special Occasion
Grace Henley
|
17/09/2017