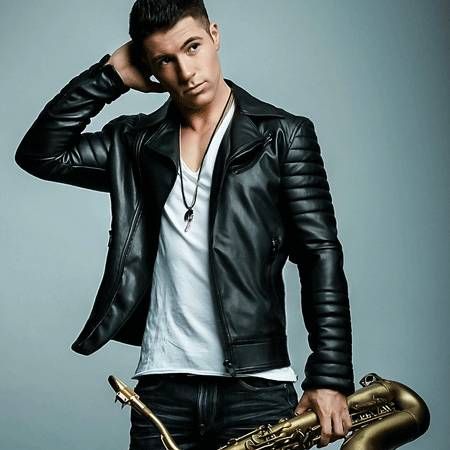 Californian Saxophonist
An internationally acclaimed instrumental pop star who has brought saxophone music into the 21st century with a fresh and young appeal
A sax player who has toured over 40 countries on six continents worldwide
Live event music that utilises classical and jazz training and fuses it with current chart-topper hits to reach a new generation of listeners
Available as a solo sax player as well as with his band
Based in California and available for worldwide bookings
Californian Saxophonist PHOTOS
An exceptional California Saxophonist and internationally acclaimed instrumental pop star who has brought saxophone music into the 21st century with a fresh and young appeal, this sax player boasts an unforgettable experience that is a delight to listen to. 
With a captivating stage presence that strikes a chord with audiences of all ages this talented young musician excites guests and leaves them clapping for more as he performs instrumental versions of some of the greatest hits that span across a wide range of genres from Top 40 hits to R&B and Soul, Christmas tracks and movie scores. 
As a popular Instagrammer and Youtube personality, our California Saxophonist started with a single Kickstarter campaign that launches his international touring career taking his shows to over 40 countries on six continents worldwide. 
Performing as a soloist as well as part of a band this brilliant sax player boasts live event music that appeals to audiences of all ages as he takes guests on a journey through music that is guaranteed to leave everyone who watches his show and listens to his music completely and utterly astounded. 
Performing event entertainment that utilises classical and jazz training and fuses it with current chart topper songs, this brilliant California Saxophonist breaks through to a new generation of listeners and reinvents saxophone as a trendy and passionate instrument. 
His high energy shows catapult the audience into a world where modern jazz meets the energy of pop, hip-hop and R&B, making for the perfect showstopper performance as well as the ultimate background music for a corporate event, gala dinner, brand launch, product reveal and major celebration. 
To book this remarkable California Saxophonist or for more information about live event music, contact our Entertainment Specialists today.