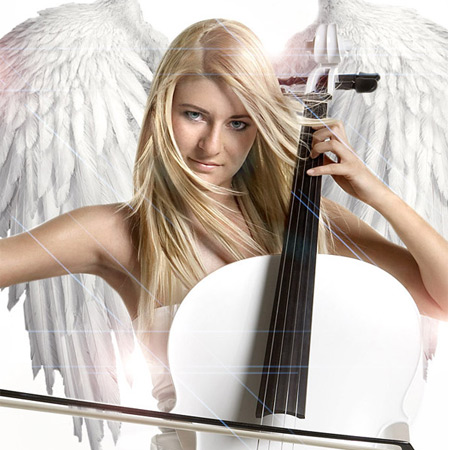 Cello Player Zurich
An exuberant, lively and sparkling Cello Performer
Intoxicating mix of beautiful sounds on a stunning white cello
Sounds spiced with Latin, Techno, Progressive, Chill out, Lounge, Pop
A treat for eyes and ears, which begins with a heartbeat and a cello bow
Based in Zurich and available to perform at events worldwide
Cello Player Zurich VIDEOS
Cello Player Zurich PHOTOS
Swiss Cello Player Liz performs an intoxicating mix of beautiful sounds on a stunning white cello. Her sound is spiced with Latin, Techno, Progressive, Chill out, Lounge, Pop and more; a diverse musician who is perfect for a wide range of events.
Liz's professionalism and talent has proved to be extremely popular with corporate events, her previous clients including, BMW, Nokia, LGT Bank, ACER and many more.
She provides a range of subtle classical background music, to dramatic musical shows that dazzles both audiences' eyes and ears. Swiss Cellist Liz can perform as a solo act, or with other musicians. She is often seen performing a refreshingly new form of musical interpretation, discovered in Switzerland, where she performs alongside the spectacular Russian gymnast, Slava.
Whether performing as a soloist, with classical vocalists or other musicians, including a Jazz Saxophonist, Liz's sound and showmanship really stands out, inspiring audiences everywhere.
Nokia
ACER
Benissimo with Dima Shine SFDRS 1
Privalo 2011
Roadshows:
UPC Various cities Austria Summer 09
Private events:
Alois Kronschläger: Opening / Artists Studio 303 Brooklyn USA
Rooftop Party Brooklyn: Artist Studios Greenpoint New York USA
Peter Schneider: Commemoration / director Ono Bern
Nietturmbar shipbuilding: Bar & Lounge Zurich
Vertigo: Bar Lounge Club Zurich
Meylenstein: Bar & Lounge Zurich
Night Flight: Bar & Lounge Lower Village Zurich
Merchants: Restaurant Bar Lounge Club Zurich
Hardone: Bar & Lounge Zurich
Corporate:
LGT Bank
Credit Suisse
TV appearances:
Super Talent RTL 2010
FTI Various cities Germany Autumn 09
Marco Cello: From Dusk Till Dawn party Zurich
Gerhard Merzeder: Birthday / Photographer Zurich
Urs child: Birthday / club owner Red Floor Zurich
Hotel Sonne wedding Küsnacht
Bars/Clubs:
Tente Rouge: Lounge Bar & Club Zurich
Adagio: Club Zurich
Westend Bar Lounge Club Zurich
Hermitage: Jazz Café Schwaz Tirol A
Club Q: L'équipe extraordinaire En Vogue Zurich
Maag Music Hall: Dani King / She Dee Jani Zurich
And Many More
BMW