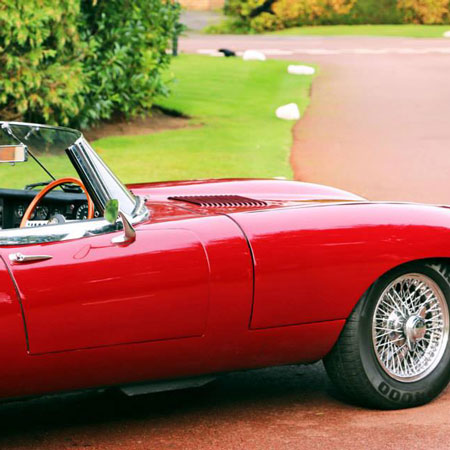 Classical Car Tour
Take some of our most iconic cars on a tour of the south of England for a team incentive trip to remember
Bespoke car rallies for corporate events and individual groups in our most exclusive and classic cars
A truly one off package that provides a fun group experience and original team building activity
A truly unique tour with a private guide, cruising through stunning countryside, followed by a trip to the famous Goodwood circuit
Ensure your customised entertainment stands apart with a Classical Car Tour to leave a lasting impression
Classical Car Tour PHOTOS
Present your party with a memorable occasion with our classical car tour, delivering a fun group experience and original team building activity for your team incentive trip, the ideal solution for your customised entertainment in the UK. 
What better way to spend your rewards trip than cruising in style through outstanding countryside in one of our show-stopping classic cars? We offer a truly one off package with some of the most iconic classic cars on a tour of the south of England, arranging bespoke classic car rallies for corporate events and individual groups from between four to ten people in our five most original and exclusive classic cars. Choose from the Aston Martin Oscar India, The Jaguar E Type Roadster Series 2, the MG A Roadster, the Austin Healy 3000 and the Rolls Royce Corniche Convertible to take the roads for an unforgettable drive!
A tour in one of our most iconic cars will provide a team incentive trip to remember! We present our Classical Car Tour as an original team building activity and fun group experience, offering a memorable corporate rewards package for everyone involved. 
All of our tour options are individually arranged and fully accompanied so your private party will have their own private guide. For a unique and insightful tour we invite your group to embark on our Brooklands to Beulieu museum tour which takes in stunning roads as well as two of the most famous car museums in the UK. For a tour that offers a quintessentially British experience, ride in style to Goodwood, which again allows for beautiful views whilst cruising the south downs, followed by a trip to the famous Goodwood Circuit and house. 
Allow your party to decide which car they would like to take on their exclusive car rally! Each of our cars is truly original and completely breathtaking with the convoy often stopping traffic! Straightforward to drive, after an introductory lesson to boost confidence, your guests will be set for the rest of the trip! 
Ensure your customised entertainment stands apart with a unique Classical Car Tour to leave a lasting impression!
Practical Tips 
Hire of the car 
20 minute introductory lesson 
Insurance for both passengers to drive the car
Your own personal guide
Collision Damage Waiver included
Welcome breakfast with Hot Coffee and Bacon Baps
Fuel included
150 miles trip
Minimum 5 hours of driving with pit stop breaks
Tour begins at 9.30 until around 5pm
Contact us at Scarlett today to talk about booking our Classical Car Tour for your corporate team day or personalised event.