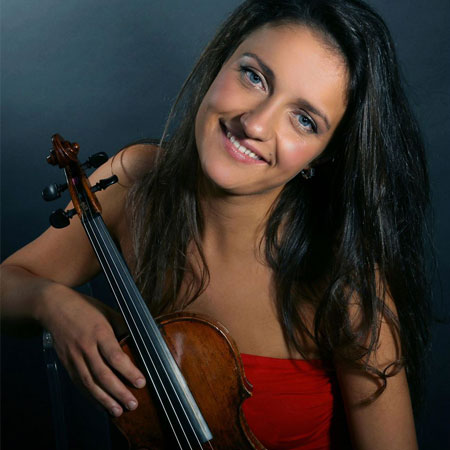 Classical Virtuoso Violinist
One of the most exciting new soloists to have appeared recently
A true musical talent, known for reviving unknown violin compositions
Is regularly heard on radio stations including BBC3, Radio 4 and Radio NZ
Her recent musical collaboration landed in the top 20 Classical Charts
Based in London and available to perform at events worldwide
Classical Virtuoso Violinist PHOTOS
Proclaimed as "one of the most exciting new soloists to have appeared recently" this classical female virtuoso violinist is a true musical talent.
A natural performer, Irmina has been playing the violin from a very young age. A strong advocate of expanding the violin repertoire, she is involved in reviving unknown violin compositions and always interested in premiering new works. Her recent collaboration with the Royal Philharmonic Orchestra became a best-seller and straight away landed in the Top 20 Specialist Classical Charts.
Her previous concert highlights include performances at the Berliner Philharmonie, Slovak Philharmonic, London's Cadogan Hall, Wigmore Hall, South- bank Centre's Queen Elizabeth Hall, Shanghai Concert Hall and most recently the debut at the Concert gebouw in Amsterdam which received no less than 6 standing ovations.
Irmina's breathtaking performances and recordings are currently being broadcasted on international radio stations including BBC3, Radio 4 Netherlands, Kol Ha Musica Israel, Polish Radio 2, Concertzender Netherlands, Kulturradio Germany, Radio New Zealand and many more.