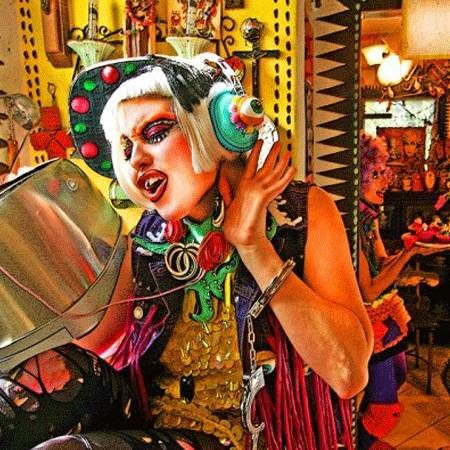 Clowning Urban Dance Group
Los Angeles based, clowning, urban hip hop dance group
Includes over the top characters, props, costumes & dance choreography
Audience interaction will get the crowd dancing & laughing in stitches
Can switch from group freestyle dancing to ensemble clowning
Available to perform at events worldwide
Clowning Urban Dance Group PHOTOS
This Los Angeles based, clowning, urban dance group bring the zany and wild to it's audiences. The group has a refreshing outlook on merriment, while taking the trickster approach to poking fun of social paradigms. Over the top characters, props, costumes, and dance choreography transport audiences into another world where everything is possible.
The group has 3 formats in which they like to perform. Stage Show, Tweeners, and Antics.
STAGE SHOW - They perform a (30) min stage show with fully choreographed dance pieces, character development, over the top props and audience interaction to get the crowd dancing and laughing in stitches.
TWEENERS - Tweeners are choreographed dance and character pieces that are performed during stage set changes. With custom music and dance, it keeps the audience engaged and entertained as production preps to get the next act on. Tweeners can be 5-15 min long segments.
ANTICS - Antics are meant for taking the normal DJ set to a place of absolute fun and absurdity. Each dancer is at the top of their craft for urban dancing, and clowning improv. They switch from group freestyle dancing to ensemble clowning. Not to mention all the tricks up their sleeves. From brushing the crowd with a giant toothbrush to spreading clown love over the audience, they skillfully keep the audience engaged by breaking the 4th wall and getting the party started.