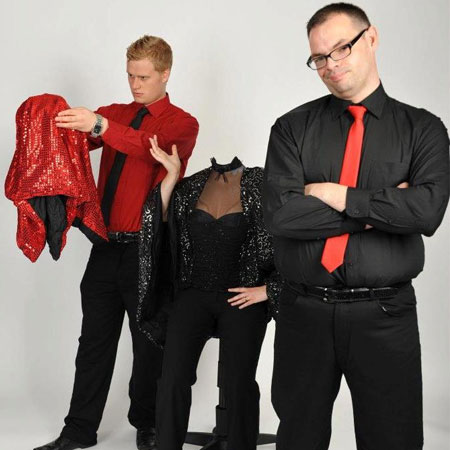 Comedy Illusionists
Critically Acclaimed Illusion Show and award winning close up magic
"Ground breaking, original and fresh speciality act" - The Stage
Previous clients inc Apple, Cadbury, Pepsi, Mercedes, Disney...
Grand Finalists of Sky 1's TV show Britain Does Variety
Based in the UK & available to perform at events worldwide
Comedy Illusionists VIDEOS
Comedy Illusionists PHOTOS
The Comedy Illusionists combine stunning illusions, mind blowing magic and hilarious comedy into one action packed show you will never forget.  They have been described as 'Very Funny' Ken Dodd and 'Real Magic' Terry Pratchett. In the last 12 months they have won Brit Idol 2012, Reached the Grand Finals of Britain Does Variety and were voted the best illusion act in the UK National Magic Championships. 
Illusion Show...
The show features non stop epic grand illusions. Watch as a girl is flattened like a pancake in front of your very eyes, marvel as two people change places in less than a second.
Many of their illusions have been custom designed for their shows. This means they cannot be seen anywhere else but in one of their Mega Show's.
The Comedy Illusionists Mega Show features unique presentations that are bizarre, strange, hilarious and unlike anything you have seen before.
The show includes their signature routine 'Heads Off' in which a girl's head is removed with no cover whatsoever.
Close Up Magic...
Close up magic is the perfect addition to your event. If you are wanting to add entertainment that will impress everyone at your event then close up magic is perfect for you.
You can use close up magic in a number of different ways.
As your guests arrive you can have the Comedy Illusionists on hand to meet and greet them then mix and mingle amongst your guests during the drinks reception. You can have the Comedy Illusionists entertaining your guests at their table during dinner.
The Comedy Illusionists have represented England three times in the European Close Up Magic Championships. Over the last few years they have won numerous high profile magic championships in the field of close up magic. In fact in 2009 they were invited to lecture at the World Famous Magic Circle Headquarters in London. The Magic Circle were so impressed they awarded them Associate Membership of The Inner Magic Circle. Slightly Unusual are considered among the best close up magicians in the World. In fact they have authored and released over 30 DVD's and books teaching magicians how to perform.
Imagine the look on your guests faces as the Comedy Illusionists bend borrowed coins and cutlery, make borrowed objects float into the air, make full sided bottles of champagne appear and more. Imagine you were asked to think of the first person you kissed and then instantly you are told that person's name. When you book the Comedy Illusionists your guests will come up and congratulate you on a fantastic event... even if you don't want them to.
Barclays
BBC
Boots
Disney
Hilton
KFC
Lloyds TSB
McDonalds
Pepsi
Selfridges
Tesco
Apple
B&Q
BMW
Cadbury
Harrods
HSBC
ITV
Marriott
Mercedes
PricewaterhouseCoopers
Sky TV
And many more...
ASDA
" The Comedy Illusionists show comprises of laughter, magic, gags, slight of hand tricks and major illusions to produce an hour of fun. The guys are fantastic, enthusiastic and very talented. The speed at which they execute the illusions just adds to the wow factor, and makes the impossible happen in front of your very eyes. "

We Love Brighton Magazine
" When I first spoke to you less than a week before the event, it was a real pleasure discussing with you what the various options might be for the evening. The resulting package went down a treat. All our guests are still talking about the amazing close-up table magic and the brilliant illusion show.  Additionally, from my point of view, I really appreciated the professional way that you adapted to the location, and the audience, without fuss. "

Ian Mowat, Managing Director - Intel Spacing
" The Comedy Illusionists are one of the top illusion acts in the UK. They combine illusions, comedy and magical moments into one show. "

West End Broadway Magazine
" You are all amazing. I know for a FACT that every time I book you the event is going to be a 100% success. Your illusion show is the best I have ever seen – EVERYBODY loves you. Thank you for making my job so easy. "

Mandy Armstrong, Managing Director - Grape Entertainment
" This is refreshing Penn and Teller style comedy magic and the quirky and off the wall approach really is as entertaining as it is refreshing. A slightly edgier and more acerbic line in patter may help to sell the quirkiness of the approach, but the Comedy Illusionists have the potential to prove the magic/speciality find of the decade. "

The Stage
IDEA ARTICLES RELATED TO Comedy Illusionists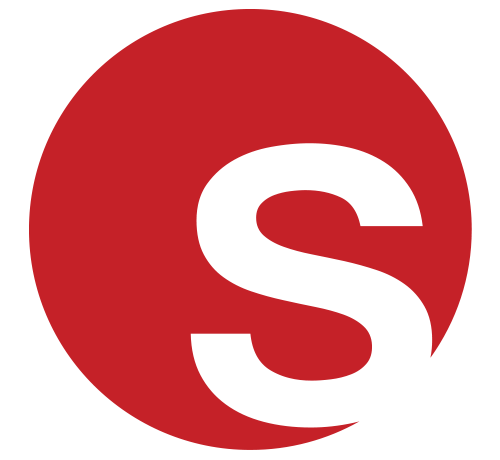 Our Specialists Recommend: Hara Hiroki Hologram Illusions
Our Specialists Recommend: Hara Hiroki Hologram Illusions
Grace Henley
|
06/03/2020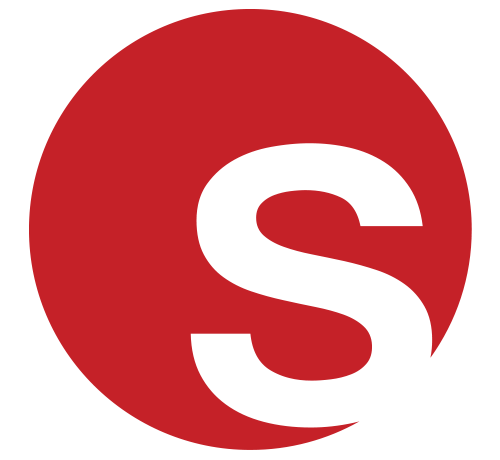 8 Questions to Ask When Hiring A Magician Answered By 3 Magicians
8 Questions to Ask When Hiring A Magician Answered By 3 Magicians
Juliana Rodriguez
|
11/07/2017