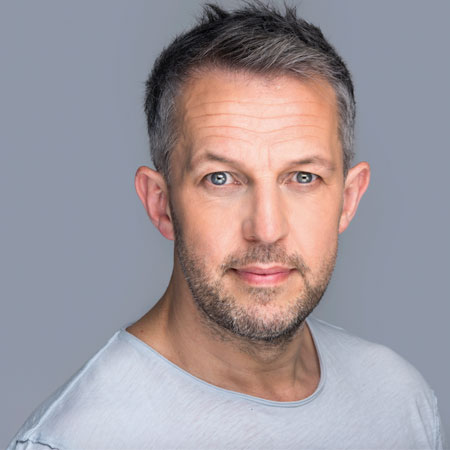 Comedy Magician Alan
Performs stand up comedy show with mind reading and magical illusions
Our funny magician has appeared on ITV's hit Saturday night show Penn and Teller
Celebrity magician performs at The Magic Castle, Hollywood
Previous clients of this magic show include Manchester United, BMW, Wrigley's, BBC, Yahoo, Halifax, HBOS
Based in London, stand-up magician is available to perform at events worldwide
Comedy Magician Alan VIDEOS
Comedy Magician Alan PHOTOS
One of the top funny magicians in the UK, our stand-up magician provides a world-class magic show for a whole range of events from corporate events, VIP parties, after dinner shows, private performances and more. 
Also available as a magical host for awards ceremonies, our celebrity magician has performed for many A-list celebrities. Alan has also helped several magicians for appearances for TV and live work, as well as consulting for theatre, corporate and special occasions using his magical knowledge, stand-up expertise and a big bag of tricks!
Not only is Alan one of the UK's most incredibly entertaining magicians for hire, he also performs his very funny stand up comedy cabaret show with mind reading and magical illusions. Using members of the audience for audience participation, Alan performs comedy club style tricks for everyone to enjoy at the same time.
The illusions performed are visual, interactive, funny and stunning to watch. Modern conjuring with volunteers possessions such as making their rings disappear and re-appear on a key chain, making £20 notes visually appear from nowhere, asking guests to sign a playing card and producing it in a sealed envelope (in a zipped up wallet!) or a mobile phone, taking a wine or beer bottle and pushing it through a table, make a full deck of cards turn to glass in someone's hands and much more.
Also performed are a couple of impressive mind-reading feats to really mess with their brains! Personal objects take on a life of their own, they vanish and appear in all sorts of impossible places. Making cutlery melt like butter (Uri Gellar style), cool card tricks and crafty mind reading. And unlike many table magicians, he is entertaining and engaging.
Discover more of the fantastic stand-up magicians and magic stage shows on our extensive roster.
To book this magician, contact our team at Scarlett Entertainment. 
BMW
Big Fish PR + Design
Clarks International
Company Pictures
David Lloyd Leisure
Ernst + Young
Galway Arts Festival
Halifax PLC
Hull ITEC
Kingston Publishing Services
Magic Castle - Hollywood - California
Merrill Lynch
Mint Leaf Restaurant
Music Factory Entertainment
Nationwide
Nexus
Radii
Royal Bank of Scotland
Singapore Arts Festival
Teekay Shipping
Texel Finance Ltd
Virgin Mobile
Wolff Olins
Wrigley's
Astrazeneca
BNI Northwest
British Dental Trade Association
Cohn + Wolfe
Connexions
Edinburgh Festival
Europa Crown
HBOS
Harte-Hanks
JDA Group Ltd
Kroll Ltd
Manchester United
Miller Technology Ltd
Mission Advertising
Nabarro Nathanson
Nestle Rowntree
P + O's Aurora
Reckitts Benckiser
Safeway
TSL - Times Education
Tenon
Touchpaper Software
Willmott Dixon Construction
Wolstenholme International Limited
Yahoo!
...and many more
BBC