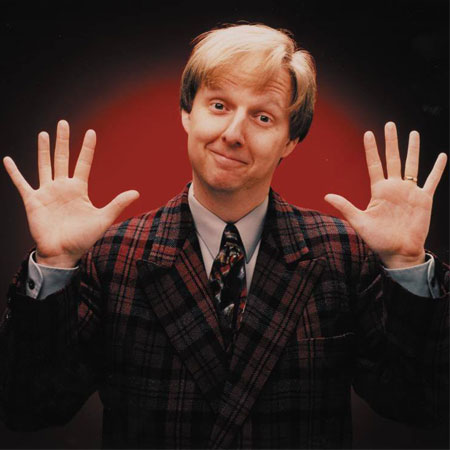 Comedy Performer & Magician
Hilarious comedy magic show was voted 6th best show in all of Las Vegas
Good clean-comedy performances are suitable for audiences of all ages
Appeared on countless TV shows inc. The Late Show With David Letterman
Perfect as after dinner entertainment & for theater shows
Based in Las Vegas & available to perform at events worldwide
Comedy Performer & Magician PHOTOS
Hailed as one of the best comedy magicians around today, a Guinness World Record holder, named 'Magician of the Year' by the Magic Castle in Hollywood and voted as having the sixth best show in all of Las Vegas, this act will not fail to entertain at your next event. 
His hilarious performances have packed thousand seat rooms in some of Vegas' most prestigious hotels. A truly talented comedy magic performer, this act's quick wit, skilled sleights of hand and likeable personality combine to create a show that immediately captivates and engages audiences. Filled with plenty of interaction and audience participation his show is just as fun for those that are called on stage as it is for those watching! 
One of very few comedy magic acts that offers a show with clean jokes, his shows have a universal appeal and is suitable for audiences of all ages. 
Ideal as after dinner entertainment for corporate and private events, hotels and resorts and as a theater show, inquire now to book this celebrated comedy magician for your event! 
" A delightful blend of deception and drollery "

Walt Disney Imagineering
" …a great comedian. Which means he's not only funny; he also makes it look easy. That, in turn, invites the public to warm to him immediately; very few entertainers are able to attain such a quick rapport "

MAGIC (magician's trade publication)
" That was too great man! "

Muhammad Ali
" Looking like a dressed-up hayseed, but displaying an impish wit that belies his look. A 'Best Bet' for the weekend "

Los Angeles Times
" A razor-sharp comedian "

Las Vegas Sun