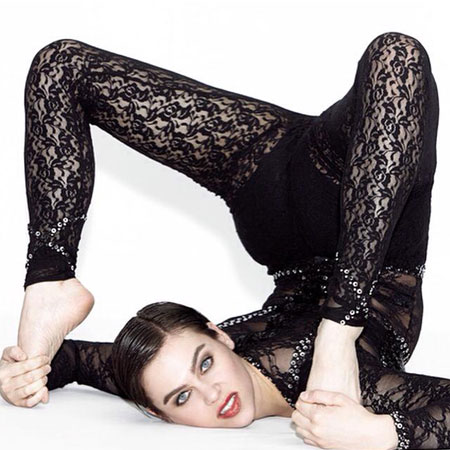 Contortionist New York
Extremely talented contortionist known for her incredible flexibility
Provides outstanding contortion and hand balancing acts
Creates a bewitching gracefulness and surprising unique choreographies
Offers a range of themed shows, including Goldeneye, a homage to James Bond
Based in New York and available to perform at events worldwide
Contortionist New York PHOTOS
Based in New York, Nina provides outstanding contortion and hand balancing acts that are sure to mesmerise and enchant any spectator. She is internationally renowned for her fascinating snake like movements and creates a bewitching gracefulness and surprising unique choreographies.
Having taken her incredible act all over the world, at events big and small, Nina got her final breakthrough after appearing in Switzerland's Got Talent, where she got to the finals, and in the same year made the finals of the famous French variant of the TV programme.
She is able to tailor performances to perfectly suit your event and offers a range of themes, including, "Goldeneye" a homage to James Bond and other themed 1930s and contemporary dance shows.
Contact our team of Entertainment Experts who will be more than happy to help with your enquiry.
Swisscom AG
Raiffeisen Bank
Grand Casino Basel
London Fashion Week
Vogue Germany
Canon
NBA USA
HP Swiss IT Sourcing Forum
IBM
Pirelli Premium Night
VW Polo Promotion
Nike Paris
And Many More
Swatch Group
" Meanwhile, with her talent and unique story, she is the only Swiss acrobat that is booked worldwide and has an excellent reputation everywhere! "

Die Weltwoche, CH
" Now even the Chinese are speechless when watching Nina's movements "

Blick Magazine Switzerland
" She smiled away that difficult contortion technique without showing any effort. We just relaxed and we enjoyed... "

Der Bund, CH
" I didn't take my eyes off of you for one second, it was just too fascinating and breathtaking! Thank you that you are Swiss! "

DJ Bobo, Judge of "Switzerland's Got Talent"