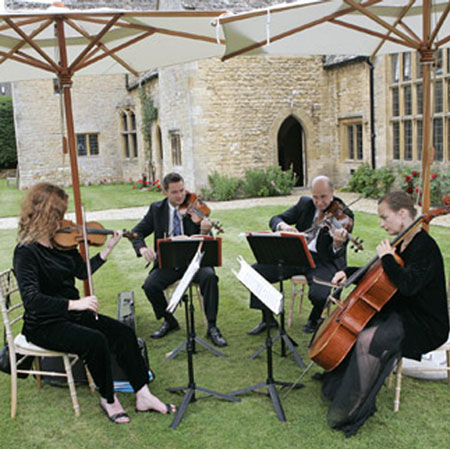 Custom String Quartet
Exhaustive repertoire of classical, jazz, Bollywood, pop and more
Seated quartet can perform any set you choose
Classical quartet customise their outfits to suit your event
Work to a huge number of themes, including 'Grand Hotel', Christmas, Stage & Screen, Rock & Pop and more
UK-based act available for bookings worldwide
Custom String Quartet VIDEOS
This is the string quartet that does it all. This completely custom act lets you design the perfect repertoire for your even, taken from their exhaustive repertoire of popular classical, jazz, rock, pop, screen and Bollywood tunes. The bespoke show can last as long as you need it to and includes customisable clothing.
As a classical string quartet, each player has extensive experience playing with the leading lights of global orchestras such as the London Philharmonic, the BBC Concert, the Royal Philharmonic and the London Symphony.  Having supported household names such as Andrea Bocelli and Katherine Jenkins, you know you'll be in safe hands with these master musicians. 
Their set list runs well over five hundred tunes and is constantly being updated to cater to the latest tastes and the biggest hits. As well as rock, pop, jazz, film music, songs from musicals, jazz standards, popular classical, classical, Christmas and wedding pieces, the string quartet also have an extensive Bollywood set list which is always growing in popularity. 
Choose as many or as few of these sublimely realised pieces as suits you and design your perfect set list to be played by experts. Requiring only four chairs arranged in a semi-circle, this bespoke show is adaptable to any environment and therefore suited to a huge range of events. Whether a themed corporate function, a wedding, a restaurant, or a more formal concert at the opening of an art gallery, this group have the talent, experience and repertoire to match.
Customisation options extend beyond the quartet as well. For those on smaller budgets, musicians can be removed  to create a trio or a duet, or a soloist can be offered. For those wanting a larger sound, more strings can be added (why not try a double string quartet?) and even other instruments or singers. The versatility of this custom act knows no limit. 
Make your special day perfect with our sublime classical string quartet. 
To book this great custom act, contact one of our dedicated entertainment specialists today.
All I Do the Whole Night Through  Charly Garcia
All of Me John Legend
All Time High  Rita Coolidge
All You Need Is Love  The Beatles
And I Love Her  The Beatles
Angels  Robbie Williams
Another Brick in the Wall  Pink Floyd
At Last  Etta James
B
Back in the USSR  The Beatles
Back to Black  Amy Winehouse
Bad Romance  Lady GaGa
Beautiful  Christina Aguilera
Beautiful Day  U2
Because  Beatles
Billie Jean  Michael Jackson
Bitter Sweet Symphony  The Verve
The Blower's Daughter  Damien Rice
The Blue-Tail Fly  Burl Ives
Bohemian Rhapsody  Queen
Both Sides Now  Joni Mitchell
Bridge over Troubled Water  Simon & Gerfunkel
Brown-Eyed Girl Van Morrison
By Your Side  Sade
C
Can You Feel the Love Tonight  Walt Disney
Can't Help Falling in Love  Elvis Presley
Can't Smile without You  Barry Manilow
Candle in the Wind  Elton John
Chanson d'Amour  The Manhattan Transfer
Chasing Cars  Snow Patrol
Clocks  Coldplay
Close to You  Carpenters
Common People  Pulp
D
A Day in the Life  The Beatles
Do You Want to Know a Secret  The Beatles
Don't Stop Believin'  Journey
Drive My Car  The Beatles
E
Eight Days a Week  The Beatles
Eleanor Rigby  The Beatles
Enjoy the Silence  Depeche Mode
Eternal Flame  The Bangles
Everlasting Love  Love Affair
Every Breath You Take  The Police
(Everything I Do) I Do It for You  Bryan Adams
F
Feelings  Morris Albert
Feeling Good  Nina Simone
Fields of Gold  Sting
1/5th of Beethoven  Walter Murphy
The Final Countdown  Europe
Fix You  Coldplay
The Fool on the Hill  The Beatles
From This Moment on  Shania Twain
G
Girl from Mars  Ash
Go West  Pet Shop Boys
Golden Brown  The Stranglers
Goodbye Yellow Brick Road  Elton John
Good Riddance (The Time of My Life)  Green Day
Good Vibrations  The Beach Boys
Goodbye to Love  The Carpenters
Got to Get You into My Life  The Beatles
Greatest Day  Take That
Grow Old with Me  Tom Odell
H
Handbags & Gladrags  Stereophonics
Heaven  Bryan Adams
Hello  Lionel Richie
Hello Again  Neil Diamond
Hello Goodbye  The Beatles
Here Comes the Sun  The Beatles
Here Comes Your Man  Pixies
Here There and Everywhere  The Beatles
Heroes  Alesso
Hey Ya!  OutKast
How Deep Is Your Love  Bee Gees
A
I Do I Do I Do I Do I Do  Abba
I Don't Want to Miss a Thing  Aerosmith
I Believe in a Thing Called Love  The Darkness
I Feel Fine  The Beatles
I Get the Sweetest Feeling Jackie Wison
I Gotta Feeling  The Black Eyed Peas
I Heard It through the Grapevine  Marvin Gaye
I Will  The Beatles
If I Fell  The Beatles
I'm a Believer  The Monkees
I'm into Something Good  Herman's Hermits
I'm Yours Jason Mraz
Imagine  John Lennon
In My Life  The Beatles
In the Navy  Village People
(Is This the Way to) Amarillo  Tony Christie
It Had to Be You  Harry Connick Jr
It Must Be Love  Madness
It's Rock'n'Roll (Medley)  Various
I See You You See Me  The Magpie Numbers
J
Jumpin' Jack Flash  The Rolling Stones
K
Killing Me Softly with His Song  Fugees
L
Lady Madonna  The Beatles
Layla  Eric Clapton
Let It Be  The Beatles
Let's Spend the Night Together  The Rolling Stones
Lifted  Lighthouse Family
The Lion Sleeps Tonight  The Tokens
Livin' on a Prayer  Bon Jovi
The Look of Love  Burt Bacharach
Love Is All Around  Wet Wet Wet
Love Me Tender  Elvis Presley
Lucy in the Sky with Diamonds  The Rolling Stones
M
Made of Stone  Stone Roses
Mandy  Barry Manilow
Master of Puppets  Metallica
May It Be  Enya
Michelle  Beetles
A Million Love Songs  Gary Barlow
Money Money Money  Abba
Moondance  Van Morrison
Move on Up  Curtis Mayfield
My Baby Just Cares for Me  Nina Simone
N
Nights in White Satin  Moody Blues
Norwegian Wood  Beetles
No Surprises  Radiohead
Nothing Compares 2 U  Sinead o Connor
Nothing Else Matters  Metallica
O
One Day Like This  Elbow
Only Time  Enya
Out of Time  Chris Farlowe
P
Paperback Writer  The Beatles
Penny Lane The Beatles
Perfect Day  Lou Reed
Photograph Ed Sheeran
Pictures of Lily  The Who
Pinball Wizard  The Who
Portrait  Matt Monro
Puppet on a String  Sandie Shaw
This is the modern set list. The quartet have several other set lists such as Wedding Christmas Evergreen & Jazz Stage & Screen and more of comparable size.
I
Audos
Althorp
The Ritz
Pinewood Studios
Guests have included:
Princess Royal
Romanov Russian Royal Family
The Duchess Movie Premiere
Men's Health
Claridges
Highclere Castle
Pavarotti
Keith Richards
O2 Relaunch
IDEA ARTICLES RELATED TO Custom String Quartet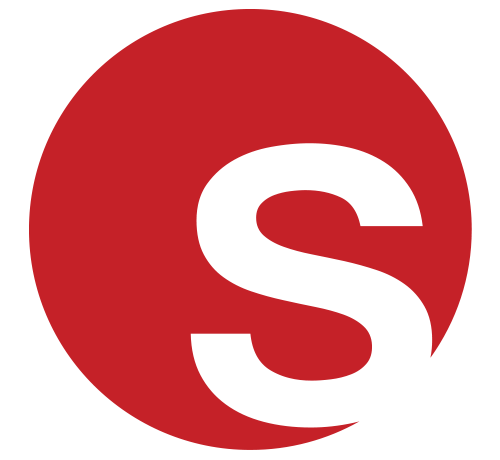 Christmas Crooners - Putting The Swing Into Christmas
Christmas Crooners - Putting The Swing Into Christmas
Grace Henley
|
02/12/2019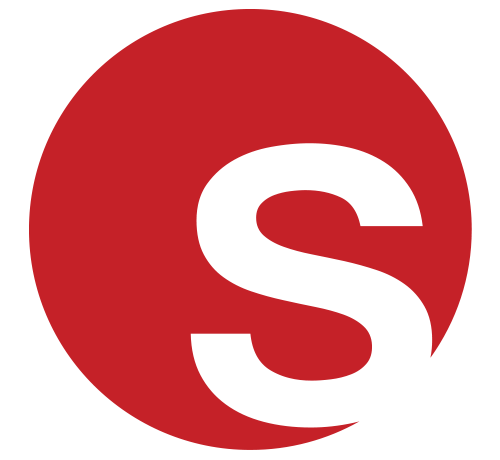 1940s Wartime Entertainment with a Sophisticated Christmas Twist
1940s Wartime Entertainment with a Sophisticated Christmas Twist
Grace Henley
|
01/11/2019