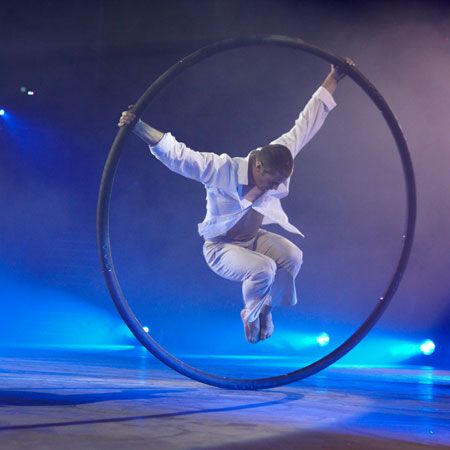 Cyr Wheel Act
Cyr Wheel Act representing infinity, continuity, life and much more
Demonstrates technical Cyr Wheel skills in a magnificent performance
The wheel is manipulated into a mesmerising and dynamic dance
Any spectator will be blown away with this act
Based in Quebec and available to perform at events worldwide
The circle of the Cyr Wheel is the perfect form, representing infinity, continuity, life and much more.
Our talented circus performer, based in Quebec, Canada, demonstrates his technical Cyr Wheel skills in a magnificent and fast performance. Together with a tough attitude, style and brilliant stage presence, spectators will be blown away with this act, as he manipulates the wheel into a mesmerising and dynamic dance.
This mesmerising circus act is a perfect demonstration of the effect of synergy between man and object.