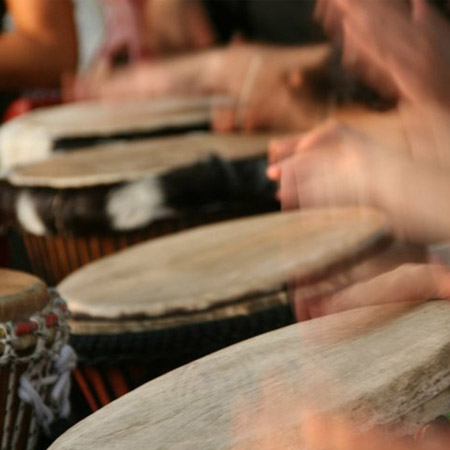 Drumming Team Building Milan
A high-energy team building activity that will drum through all participants.
Remarkable drumming group that will get your team beating in synchronisation.
Our eccentric drumming ensemble will have everyone in high spirits.
Includes a variety of team building games for corporate events, private parties, and more.
Book our engaging company team building activity for events in Italy.
Book our heart pounding, high intensity drumming team building activity to really get your corporate team beating within the same heart rhythm as our professional drum technicians interact with all participants for an unforgettable, loud experience.
An exciting look at different drums and techniques, teams are given a fun demonstration from some of our top drumming ensemble to ensure your team building experience is filled with the right type of rhythm and synergy that will provide a rather comfortable escape from the usual boring daily structures that could be bringing you down. Our drumming group believes in being one with each other and through the power of drums will help you find a calm day trip away from the bustling of noisy streets, negative thoughts, and a few hours away from your usual work schedules for a day of fun.
Your group will experience percussion and rhythm while using musical instruments native to Africa and South America to test mutual listening that will naturally turn into group singing and laughter. Our brilliant company team building activity combines everything we love about music and puts it hand in hand with getting to know one another, and the best part about this activity? By the end of the event, participants will have a chance to perform what they've learned as one entity.
As this is a team building activity, we can provide various combinations including a base activity just involving percussion as well as add vocal and dance performances which will divide groups into three smaller teams for a more intimate exercise experience. Either way, your team will be performing together at the end of the day in a beautiful flurry of music, choreography, and joy.
If you're interested in finding out how you can book our amazing drumming team building activity, I suggest you contact one of our many Scarlett Entertainment team members who will help you plan your next team building experience.