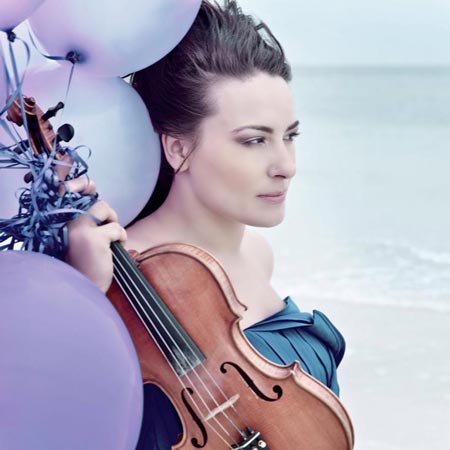 Dubai Violinist
An accomplished violinist who provides stunning music that is tailored to each and every occasion
Available as an electric violinist and classical violinist with a wide range of styles from pop to Arabic to classical
Our Dubai violinist can also be booked as a duo with her female saxophonist
Has won several prestigious awards as well as exploring many areas of music from symphonic orchestras to jazz, rock bands, DJ duets and more
Based in Dubai and available for worldwide bookings
A passionate Dubai violinist who performs stunning renditions of popular hits, Arabic and classical music, is the perfect addition to any occasion whether it be a corporate event, private party, cocktail hour or anything in between. Having won many prestigious national and regional competitions, Pasha has explored many areas of music from symphonic orchestras to jazz, rock bands, DJ duets and more. Whatever your occasion, our violinist is dedicated to providing the perfect performance to complement the tone of your event effortlessly.
Available as an electric violinist as well as a classical violinist our musician can provide music that complements your event perfectly whether it be for soothing background music, ceremony music or as a spectacular stage show that ignites crowds and provides an electrifying atmosphere. A stunning performer that brings sophistication and elegance to every occasion, our violinist is the perfect addition to every occasion.
Having discovered her passion for music at the early age of four, Pasha has ventured into many different performance styles and has worked with many incredible artists within the music industry.
In addition to performing as a solo electric violinist, our musician can perform as a duo with a saxophonist for a magnificent performance that creates a stunning atmosphere at every occasion as well as collaborating with anyone from a guitarist to a belly dancer. 
Top Tip:
The Dubai Violinist has a fantastic live option with a stunning video mapping dress.
If you want to discover more violinists for your event, visit our String Quartets, String Trios and Solo Strings section.
To book our Dubai Violinist or for more information, contact our Entertainment Specialists today.