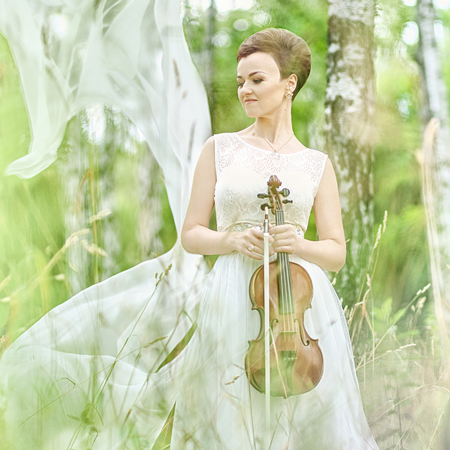 Dubai Violinist Nadine
International violinist with a life long devotion to her instrument
Performances have a distinctively warm and deep sound
Member of the National Symphony Orchestra who has toured extensively
Her performances display how music overcomes cultural barriers
Based in Dubai and available to perform at events worldwide
Dubai Violinist Nadine VIDEOS
Dubai Violinist Nadine PHOTOS
Dubai Violinist Nadine's life long devotion to her violin brings the brightest moments to her life.
Since early childhood she acquired an intimate appreciation of the instrument's magic power to express and share human's feelings and other aspects of life experiences. Before coming to the UAE and making her home in Dubai, Nadine played for many years with Belarus Minsk Philharmonic Chamber and Symphony Orchestras, touring extensively all over Europe.
During her frequent international solo performances she has had opportunities and freedom to share with different audiences her interpretation of the emotional thread between her instrument and human 's feelings.
Nadine's performances are distinctive and special in sound, creating a deep and warm sound. Her international playing experience has allowed her to share the deepest emotions that violin can pass to the listener and fall in love with the instrument.
Performing in the UAE Nadine sees and encourages displays of how music can overcome language and culture walls, connecting people all over the world.