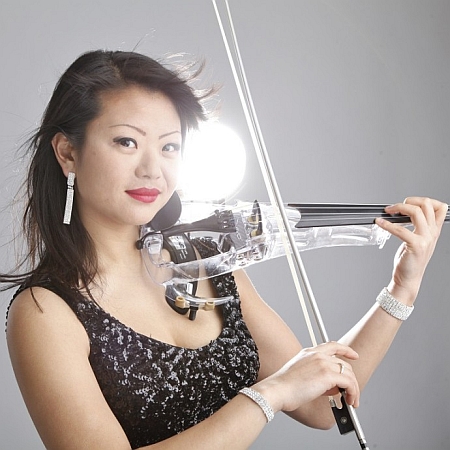 Electric Violinist Holland
Award winning crossover violinist plays fusion, pop, techno, house music
Performed on Holland's Got Talent & TV talent show Beat the Best
Her top notch violin skills + great showmanship makes any event memorable
Popular with corporate events, nightclubs & 5 star hotel venues
Based in Rotterdam and available to perform at events worldwide
Electric Violinist Holland PHOTOS
This Rotterdam based Electric & Acoustic Violinist started her violin education at age 9. Her passion for the electric violin carried her to broaden her skills aside her Classical Music study at the Rotterdam Conservatory. Along her studies, her skills were honed by her involvement as concertmaster in several national youth orchestras, bands and musical collaborations. She also took part in a number of competitions, winning awards such as the Prinses Christina Concours.
Although trained in classical music, it is in the world of fusion and electric violin where she finds her freedom. A gifted improvisationist, she feels energized playing as a crossover artist. Her vast repertoire includes pop, rock, fusion, dance, techno, and house music.
One of the highlights of her career is when she performed on Holland's Got Talent in 2011 with the electric stringduo 'StringCats'. She was also featured as solo electric violinist on the Beat the Best talent search show in Holland. Her violin skills coupled with a natural flair for exciting performances has opened a number of opportunities for her to showcase her talents. She has performed all over the world either as a solo act or in collaboration with other big names in the music industry.
Aside from international concerts and theatre shows, she also regularly performs at corporate events, private parties, hotels and clubs. She has established herself as one of the best electric violinists in and around Holland.