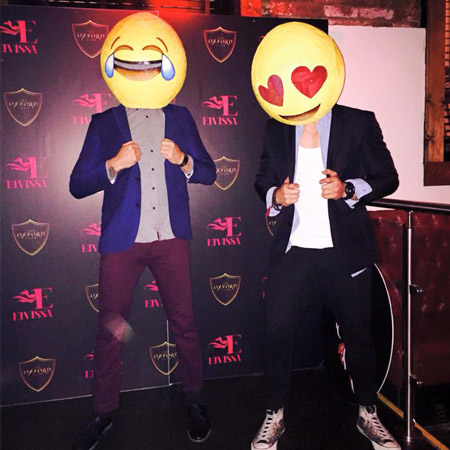 Emoji Interactive Walkabout Act
Professional stilt entertainers bring unique emoji costume characters to life.
Sensational and remarkable walkabout event entertainment will captivate and delight guests.
Unique roaming characters will keep guests laughing for hours.
Interactive engaging entertainment can perform as standard walkabout act or with stilts for added impact!
Book our Emoji Interactive Walkabout Act for events across the UK and worldwide.
Bring hilarious walkabout event entertainment to your next event or gathering that's guaranteed to bring the wow factor to your event, ensuring guests leave with lasting impressions and unforgettable memories. Our hilarious interactive emoji stilt entertainers will bring the party to your event as they interact with guests using the faces of famed text icons. These walkabout characters are customizable and can provide any number of emoji personalities that will tower above the crowd, creating breath taking visuals of hilarity. Our costume characters have brought our comedy gold stilt acts to a multitude of events, leaving guests on the floor laughing at their larger than life expressions.
Our stilt entertainers are highly skilled in walkabout event entertainment and will provide truly unique meet and greet experiences as they mix & mingle around your event, keeping guests on their toes looking for our hilarious emoji characters. Our costume characters can fit within most themes, and are available as standard foot characters to bring their hilarious emoji experience to a more personal level, or as towering stilt acts that leave the crowd breathless, our emoji interactive walkabout act is all about ensuring guests are having a good time.
Our emoji stilt entertainers are the ideal entertainment choice for school events, private parties, street parades, corporate events, and many more. Our unique performer can also be combined with any of the other amazing acts provided by Scarlett Entertainment to bring even more hilarious outcomes to your gathering, and will provide you with full customization.
If you're interested in locking in our amazing emoji walkabout characters for your upcoming special occasion, contact our event team today before you find yourself using the "sad face" emoji if you miss our unique performer at your event. Our team members will answer all questions and help you complete the entertainment booking for your event.