Booking Walkabout Entertainment
Hire mix and mingle acts for roaming entertainment
Live mix and mingle artists make highly flexible entertainment for all kinds of events! From living statues and roaming tables to costume characters, close up magicians, caricaturists, jugglers, dancers, stilt walkers and more, break the ice at your party or corporate event with our exceptional roaming entertainment.

---
Why Hire Walkabout Entertainment?
It's almost impossible to put into words how wonderful walkabout entertainment is. This category encompasses everything from roaming jazz bands to mobile caricaturists, living tables to human statues. Roaming entertainers are among the most flexible and versatile of performing artists with flexible sets, wardrobes full of eye-catching costumes, circus skills, musical talents, magic tricks and more. 
Hire playful characters from childhood stories to come to life and celebrate someone's special day. Break the ice at corporate cocktail receptions with a mix and mingle Magician. Welcome guests upon arrival, introducing your event theme in style before immersing them in a world of your making. Stand out from the others and encourage footfall to your exhibition stand with a roaming robot that will impress those potential buyers. 
The possibilities are endless! If there's something in particular that you have in mind, please don't hesitate to get in touch. Our Custom Creations department can make your vision a reality.
---
Frequently Asked Questions
What ideas do you have for roaming entertainment?
Roaming entertainment is so hugely diverse, it completely depends on your event, audience and the atmosphere you want to create. Costume characters are a fantastic choice as they can be tailored to suit any theme and offer a diverse range of skills. From circus and magic to comedy, photo opportunities, interactive entertainment, caricatures or fashion illustration and more, our skilled walkabout artists can create immersive entertainment that compliments your theme and occasion. 
Options such as fire or LED poi dancers, giant animal puppets, jumping stilt artists or robots can create wow-factor spectacles as they roam about guests will mesmerising costumes and a larger than life presence. They're also a great way to maximise branding by incorporating logos and brand colours into their costumes or digital displays. 
Living tables and costumed walkabout servers are a novel way to serve food. From gourmet delicacies to a simple roaming table filled with flutes of champagne, you can easily create theatre and keep guests topped up with themed food and drink entertainment.
There are so many options! Contact our experienced team for tailored suggestions that will perfectly suit your event.
Do you have performers to mix and mingle with guests?
Yes! Roaming, roving, walkabout, mix and mingle… these terms all mean that the entertainment will mix and interact with guests. Whether your guests will be seated, standing, in a large crowd such as a festival or conference, or part of an intimate audience at a drinks reception or wedding, we can supply the perfect mix and mingle entertainment to keep them amused. 
Again, depending on your event, occasion and intended ambience, we can help develop concepts with roaming musicians, magicians, comedians, art-based entertainment, circus performers and more!
What roaming entertainment will work well at a drinks reception?
One of our more popular options is roaming jazz bands. They can play in any venue, anywhere - be it a yacht, a garden, a rooftop terrace, or wandering around grand indoor venues. They provide your event with sophistication while on the move and can dance along with your guests while playing. Roaming jazz bands don't lose any of the sophistication of your regular jazz band for being on the move, so if you want all-round entertainers that can go room-to-room, check out our roster of brilliant roving jazzers.
Another sophisticated yet fun option, fashion illustrators can wander around the room mixing and mingling with your guests, providing the ultimate roaming event entertainment.
Of course, you can never go wrong with a classic: the close-up magician.
What types of roaming entertainment can I hire for a shopping mall?
Family-friendly roaming entertainment is perfect for a shopping mall. As well as mix and mingle sets, our friendly characters can also perform short stage shows or add a fun and interactive element to branded pop-ups and activations. 
Walkabout characters in eye-catching costumes make fantastic interactive entertainment and photo opportunities for passers-by in shopping centres. Able to perform a variety of additional skills such as acrobatics, dance, singing, comedy, stilt walking, magic and more, these head-turning acts are sure to entertain all ages. 
Consider your theme, is there a particular season, festival or public event that you want to mirror with entertainment? Our Entertainment Experts are experienced in developing immersive concepts for all kinds of themes.
What types of roaming entertainment do you have for a festival?
For festivals, the more weird and wonderful the better! Stilts are fantastic as they offer a diverse range of head-turning costumes and themes, and add height to your entertainment that will be visually impactful as they tower over crowds. Be careful of mud though! Stilt walkers need solid ground to walk on so you may want to consider creating flooring or walkways in case the weather turns.
The next thing to consider is interactive entertainment. Comedy walkabout acts will engage with people as they pass, improvising comedy routines and delivering hilarious exchanges with festival-goers.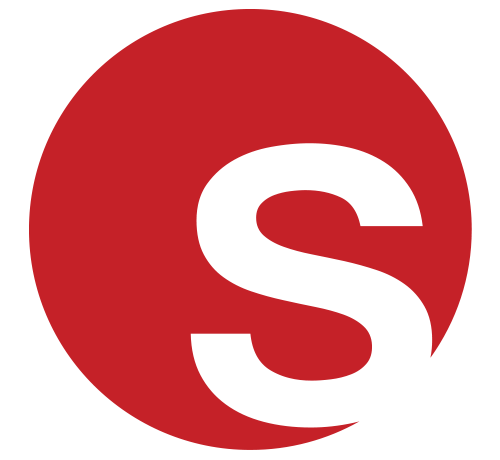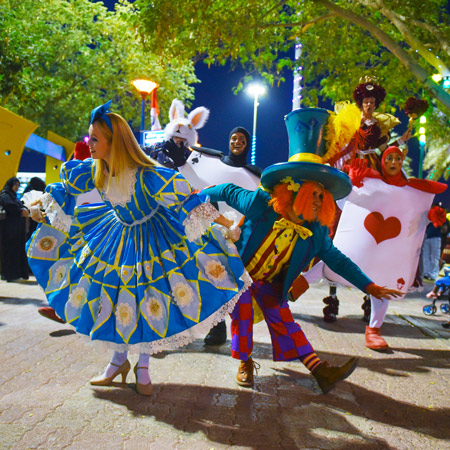 Featured Act
Featured Walkabout Entertainment
A marvellous moving menagerie of all of your favourite fairytale characters! This enchanting walkabout act captures children's imaginations with colourful costumes, playful characters, and feel-good family fun. Not only is this act perfect for parades and outdoors events but also for festivals, mall openings and fantasy themed parties.
Choose from a great selection of wonderful characters including a Mad Hatter, The White Rabbit on stilts, life-sized Playing Cards, Beauty, the Beast, Alice, Toy Soldiers and many more. Our Epic FairyTale Parade is available across the globe. In fact, we took a 35-strong team of multi-talented circus artists to Oman. They delighted adults and children alike at the Muscat Festival creating memories that will last a lifetime!

Click here for profile
CASE STUDY:

Flower People at Summer Party in London

It's impossible not to smile when our Flower People are in the room! Our client and their guests were grinning from ear to ear at their summer staff party in London, when our Flower People appeared. Our super friendly and lovable performers are adorned head to toe with colourful flowers.

Our Flower People mixed and mingled with guests, broke out the dance moves, playfully interfered with the speeches and partied with the band. Hugs aren't essential with this act, but highly recommended!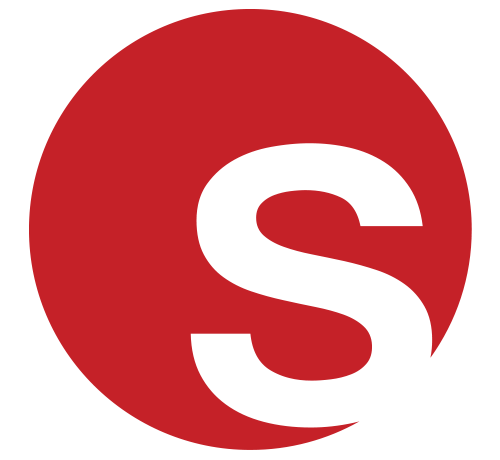 Currently Trending - Walkabout Entertainment
Expert Advice on hiring Walkabout Entertainment
Our Head of Artist Development Daniela gives her top tips
The Possibilities are Endless
Whatever event theme you have in mind, we can conceive and create incredible custom costumes for roaming acts. From the weird and the wacky to the wonderful, our Custom Creations department will closely communicate with your event planners to create the walkabout act of your dreams. We can even cast for local multi-skilled performers close to your event!

Minimal Fuss, Maximum Value
A large proportion of our roaming artists are multi-skilled performers boasting many talents. For instance, a roaming hula hooper could potentially offer a walkabout juggling set, or contortion. This is brilliant for events where purse strings or tight or space is limited as one act can offer varied sets throughout the course of your event.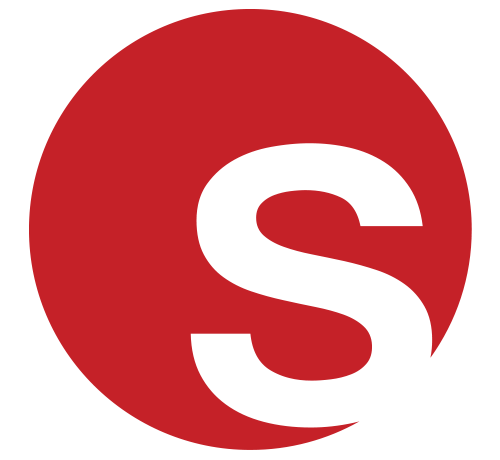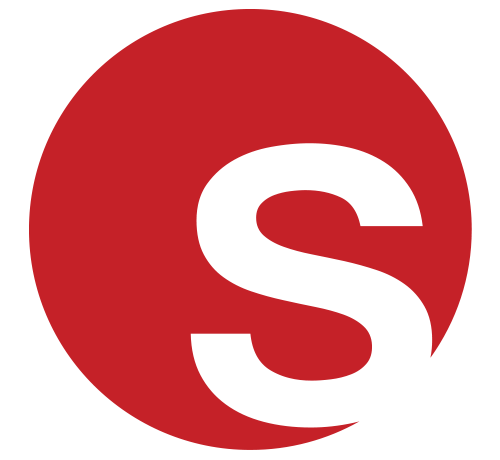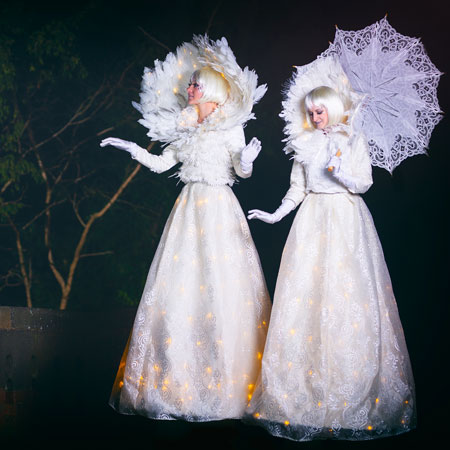 New and Exciting Walkabout Entertainment
With bespoke eye-catching costumes illuminated with LED features, our Crystal Moon Stilt Walkers never fail to captivate a crowd. Whether they are wandering through a winter wonderland, engaging in Christmas activities or adding a touch of magic to a festive light-switch on, Crystal Moon are a magical sight to behold! 
Our stilt performers can even hand out event memorabilia or sprinkle falling snow to enhance interactivity.
Click here for act profile
Who are some famous Walkabout Entertainment?
J'adore La Vie

You may have seen our couture and cabaret duo grace the covers of glossy magazines such as Vogue Italia, British Vogue and Sticks and Stones. As well as international editorials, this divine double-act has fronted campaigns for high-end fashion brands such as Jean Paul Gaultier, Alexander Mcqueen and Thierry Mugler. Our Haute Couture Cabaret Duo arguably own one of the finest wardrobes filled with exquisite costumes to complement countless themes. From 1920s Gatsby-inspired attire to funky 70s disco outfits and even postmodern, high-fashion looks. Our performers will walk through your venue, arresting the audience with their lavish appearance before surprising the hypnotised crowd with a cabaret dance number.