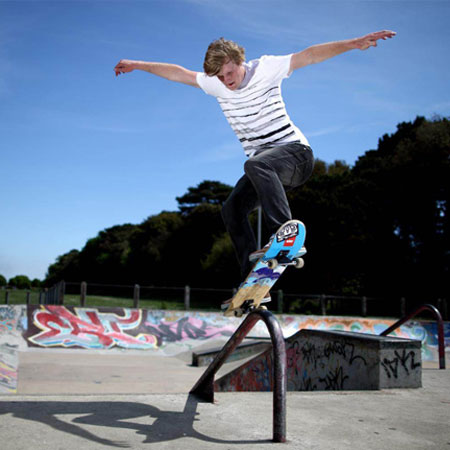 Extreme Freestyle Skateboarders
Skateboard freestylers who represent the World's best in extreme sports
Cover everything from stunt coordination to films, adverts and movies
Previous clients include NIKE, Adidas, Canon, Coca-Cola, FIFA and more
Can also provide Football, Basketball to Parkour to Martial stunt artists
Based in London and available to perform at events worldwide
Extreme Freestyle Skateboarders PHOTOS
Representing the World's best in extreme sports, the Extreme Freestyle Skateboarders entertain with the most death defying and dangerous stunts you will ever see.
The team consists of experienced sports stars coming from a range of different backgrounds, who are now sport stunt specialists. Their range of skills cover everything from commercial choreography to stunt coordination, films, adverts and movies. Since 2009, they have been involved in over 400 projects for brands such as NIKE, Adidas, Canon, Coca-Cola, EA Sports, FIFA, Harry Potter, James Bond, Pirates of the Caribbean and many more!
The Extreme Freestyle Skateboarders are able to provide a range of sport stunt performers, from Football, Basketball to Parkour to Martial Arts through to Extreme Sports and Stunt Coordinators. They offer a complete commercial and film choreography from storyboard development to producing the final scenes for film, all of which ensure to blow any audience away!!