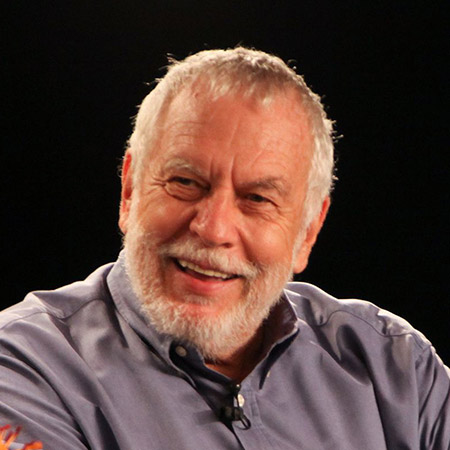 Father of Video Games Nolan
Successful & accomplished technology speaker known as the 'Father of The Video Game Industry'
Keynote speaker is the founder of multiple successful corporations
After dinner speaker is presented in the Video Game Hall of Fame & one of Newsweeks '50 Men That Changed America'
Technology entrepreneur honored with a BAFTA Award in 2009
Based in Southern California, USA and available to perform at events worldwide
Looking for a high profile corporate presenter to speak at your event and deliver a memorable keynote speech? 
Who better than the man who is often cited as the 'Father of The Video Game Industry'. Best known for founding the Atari Corporation and Chuck E. Cheese Pizza Time Theater, this innovation speaker knows how to inspire, engage and deliver results. Nolan has also founded a number of other game-changing companies including Etak, which developed the first car navigation system. Nolan would be the perfect high-profile keynote speaker for a technology company as the perfect after dinner speaker option. 
His entrepreneurship is evident as ever in his current project involving his company Brainrush. The company aims to revolutionize education using complex game metrics to do so. The project aims to 'addict' learners to academic subjects much as they would a video game. The project has so far had outstanding results. His inspirational life has recently caught the attention of Leonardo DiCaprio's production company, and a picture titled Atari is set to star DiCaprio as Nolan.
This innovation speaker has been honoured countless accolades and distinctions over his successful career. 
Some of these include:
ASI Man of the Year 1997
Video Game Hall of Fame
Consumer Electronics Association Hall of Fame
One of Newsweeks 50 Men That Changed America
BAFTA Award 2009
What is truly fantastic about hiring this entrepreneur speaker is that he prefers to mingle with the audience before and after his speeches, making it really worth hiring him for your event. 
Some of his popular presentation topics include:
Innovation 
The Future of Technology
Entrepreneurship 
Intrapreneurship 
Education
Success and Failure
So if you are looking for a keynote speaker to inspire your audience, you will not find anyone more suited or able to fulfil this role than Nolan. Contact our entertainment specialists at Scarlett Entertainment USA to find out more now! 
Top Tip:
Nolan's first publication, Finding the Next Steve Jobs, was an instant bestseller, a must-have book for businesses interested in finding and retaining creative talent. 
" "Nolan's talk turned out great. Every person I talked to at the event said that he was inspiring and was the best talk of the event. That's pretty rare feedback. They were also glad he spent so much time mingling at the event." "

Dean Takahashi, Lead Writer for VentureBeat's GamesBeat