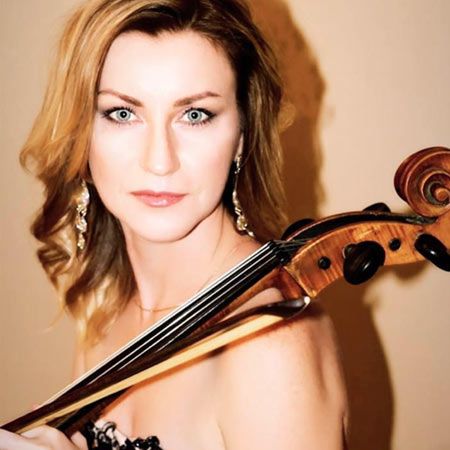 Female Cellist Dubai
Playing classical cello since the age of six, this talented musician has cello in her blood
After graduating from the Academy of Arts, our cello player went on to perform as part of the Orchestra of Philharmonic Society, playing worldwide
Performing classical and electric cello, this artist can tailor her live shows to suit your event requirements
She has provided solo strings for events like the 4th All World Festival of Classical Music and Jinju International Festival
Based in Dubai and available for events internationally
Female Cellist Dubai PHOTOS
Live musicians add a special touch to almost any occasion. Uplifting events with dramatic soundtracks, beautiful instrumentals never fail to charm guests at wedding ceremonies and corporate parties. At Scarlett Entertainment our roster encompasses everything from solo music artists to full orchestral ensembles. Catering to all budgets and event sizes, we have the perfect act for you. A talented solo strings performer, this female cellist is an extremely popular cello player for events of all kinds. Having played throughout Europe and across the globe, our musician can provide both classical cello and electric cello shows, guaranteed to mesmerise audiences, whatever the occasion.
Infatuated with the cello from the tender age of six, our cello player always new that she wanted to be a professional musician. Honing her skills at the Academy of Arts, our cellist toured the world as part of the Orchestra of Philharmonic Society, before decided to focus on performing solo strings for events.
A versatile live musician, our cellist has a varied repertoire of classical compositions, jazz, Arabic, Bollywood and adaptations of modern pop songs. Able to tailor her set to suit your specific event requirements, our cello player can also learn songs on request to make your big day extra magical. A master of both classical cello and electric cello, our artist can provide beautiful traditional music for your walk down the aisle or raise the tempo with a high impact party set. she can perform with other strings musicians as duos or trios. 
Elevating any function with her superb live shows, you can book this musician on her own or in combination with other performers. Ideal for corporate events, weddings, galas and more, our cello player always adds a touch of glamour to events in her long classy ball gowns. Having performed for high profile clients and events including the 4th All World Festival of Classic Music in Abu-Dhabi, expect truly extraordinary entertainment from the stunning Female Cellist Russia.
For more information about booking this act for your event, don't hesitate to contact us at Scarlett Entertainment today.
Westin Chosun Beach Hotel South Korea
Part time performance in Chamber Orchestra of Philharmonic Society Voronezh Russia
Dubai Marine Beach Resort & Spa Dubai UAE
Orchestra of Philharmonic Society Voronezh Russia
Participation in the 4th All World Festival of Classic Music Abu-Dhabi UAE
Jinju International Festival South Korea
Musical College Voronezh Russia - Teacher
Hilton Sharjah UAE