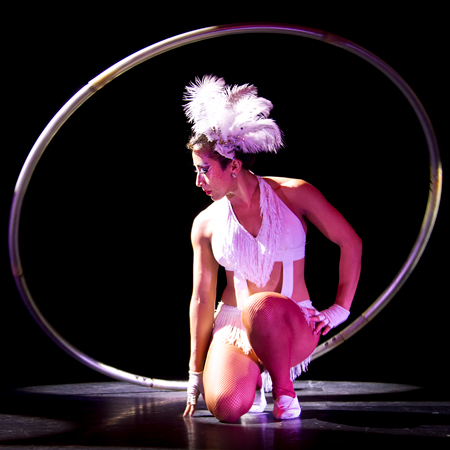 Female Cyr Wheel Act Mexico
Female cyr wheel performer with an utterly spellbinding and energetic show
High-impact performance infused with contemporary dance, agility, strength and oozing with gracefulness
Book for corporate events and private parties to cruise ships and resort residencies
Multi-skilled performer also offers LED cyr wheel and aerial shows
Based in Mexico City and available for events all over the world
Female Cyr Wheel Act Mexico VIDEOS
Female Cyr Wheel Act Mexico PHOTOS
Enchanting guests with a mesmerising performance, our Female Cyr Wheel Act Mexico is an exceptionally talented circus performer that creates a visually stunning spectacle at any event or special occasion. In addition to a standard performance, she can also dazzle audiences with her wonderful LED cyr wheel and tailor this type of circus entertainment to suit the client preferences. 
Our Female Cyr Wheel Act Mexico delivers a high-impact performance infused with contemporary dance, agility, strength and oozing with gracefulness. The cyr wheel performer's utterly spellbinding delivery creates the kind show that makes this circus entertainment accessible to a diverse audience. From corporate events and private parties to cruise ships and resort residencies, the circus performer will become a talking point at the event. 
Based in Mexico City, this all-round talented circus performer has a wide range of skills and performance options. If you re looking for a multi-skilled artist to deliver a range of circus entertainment at your event she can provide regular or LED cyr wheel, aerial straps and the luscious LED aerial hoop. 
The cyr wheel performer is a very tailorable circus entertainment option. Requiring nothing but a little floor space she can amaze audiences with her show. The LED cyr wheel is a fantastic show for night time events and something many guests will have never seen before. 
Top Tip:
The Female Cyr Wheel Act Mexico is available as a duo with our Male Cyr Wheel Act Mexico.
Contact us at Scarlett entertainment to book the Female Cyr Wheel Act Mexico for your event.