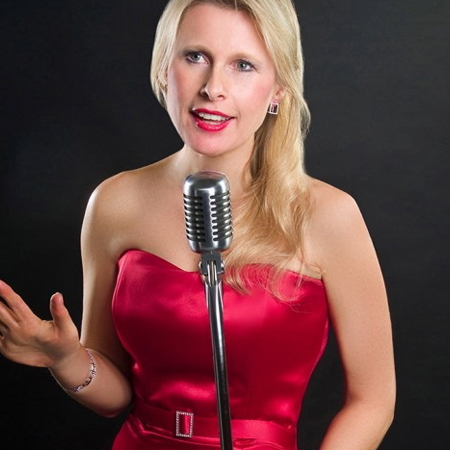 Female Vocalist Louise
Stunning jazz vocalist accompanied by Sydney's finest Jazz musicians
Popular with weddings, corporate events and private functions
A diverse repertoire which is both refreshing and richly entertaining
From Duo to Quintet, Louise can cater to any occasion
Based in Sydney & available to perform at events worldwide
Female Vocalist Louise PHOTOS
Accompanied by Sydney's finest and most experienced Jazz musicians, Louise performance is polished, emotive and passionate.  With a wealth of experience spanning eighteen years, together with a diverse repertoire, Louise and her Jazz Band can tailor your music needs to compliment a high energy event or a more intimate gathering.
Her approach to Jazz and choice of songs is both refreshing and richly entertaining.  Expect some of your favourites from artists such as Michael Buble, Cassandra Wilson, Diana Krall, Astrid Gilberto, Ella Fitzgerald and many more.
From Duo to Quintet, Louise can cater to any occasion.
Some Examples Are...
Louise and piano –
Intimate, Emotive and vocally captivating.
The Louise Trio –
Louise with Jazz Guitar or piano and double bass easy listening, a more lively tempo or incorporating both.
The Louise Quartet -
Featuring Louise with piano, double bass and drums.  "From sultry to swingin!"
L.O.V.E - Natalie Cole
Almost Like Being In Love - Natalie Cole
Love Is Blindness - Cassandra Wilson
All The Things You Are - Ella Fitzgerald
Moon And Sand - Valerie Joyce
And I Love Him - Betty Carter
Moon River - Nancy Lamott
Black Coffee - Julie London
More Than You Know - Jane Monheit
Blame It On My Youth - Holly Cole
My Funny Valentine - David Campbell
Corcovado: Quiet Nights- (Sung In Portuguese) - Astrid Gilberto
My Baby Just Cares For Me - Nina Simone
Cry Me A River - Diana Krall
My Love Is - Diana Krall
Day Is Done - Norah Jones
My One And Only - Ella Fitzgerald
Do Nothing Till You Hear- From Me - Dinah Washington
My One And Only Love - Natalie Cole
Don't Go To- Strangers - Mark Murphy
Night And Day - Ella Fitzgerald
East Of The Sun - Diana Krall
Orange Coloured Sky - Natalie Gauci
Embraceable You - Med Swing Version
Our Love Is Here to Stay - Ella Fitzgerald
Fine And Mellow - Nina Simone
Shall We Dance - Cassandra Wilson
Fever - Eva Cassidy
Save Your Love For Me - Claire Martin
Hah Insensatez- (Sung In Portuguese) - Astrid Gilberto
Sensual Item - Vince Jones
How High The Moon - Ella Fitzgerald
Autumn Leaves - Bosa Nova Version
I Can't Give You Anything But Love - Diana Krall
Sonho Meu- (Sung In Portuguese) - Trio De Janeiro
I Didn't Know What Time It Was - Cassandra Wilson
Summertime - Funk or Swing Version
I'll Close My Eyes - Diane Hoffman
S'Wonderful - Ella Fitzgerald
I'm Beginning To See The Light - Kate Cebrano
Time After Time - Tuck and Patti
I Love Being Here With You - Diana Krall
The Boy From Ipanema - Diana Krall
I'm Gunna Laugh You Right Out Of My Life - Aiesha Morris
The Look Of Love - Diana Krall
I've Got You Under My Skin - Diana Krall
Throw It Away - Niki Harris
I've Never Been In Love Before - Vince Jones
Talk To Me Baby - Kate Cebrano
It's Probably Me - Sting
Tight - Kate Cebrano
I'm Old Fashioned - Cassandra Wilson
This Lady's In Love - Niki Harris
I'm Walking & I Was Doing Alright - Diana Krall
The Nearness Of You - Norah Jones
Love Me Or Leave Me - Nina Simone
Two Sleepy People - Vince Jones
The Way You Look Tonight - Michael Buble
What Is This Thing Called Love - Ella Fitzgerald
Wishful Thinking - Carol King
You Dont Know Me - Michael Buble
You're Looking At Me - Nicole Henry
You Turned The Tables On Me - Anita O'Day
The Masquerade Is Over - Renee Geyer
Softly (As in the Morning Sunrise) - Dianne Reeves